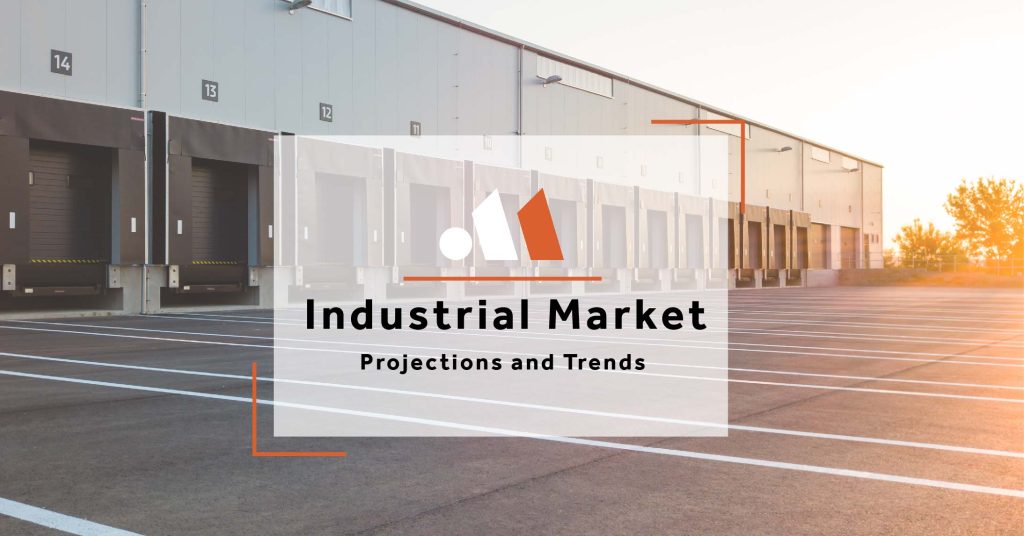 For the last four years, the industrial market has proven to be lucrative for investors and developers. COVID-19 inspired rapid change in how consumers purchased goods and brought attention to supply chain issues, prompting growth in manufacturing, technology, and distribution centers. Unfortunately, factors such as labor and supply shortages and finance costs hinder the industrial construction market. However, consumer demand remains strong and will continue to drive growth at a sustainable rate. Continue reading to learn about the anticipated impacts and performance of the 2023 industrial market.
2022 Industrial Market Performance
In 2022, the industrial market continued to grow at a record-breaking pace. During June 2022, the industrial market had an 11% year-over-year growth rate. The primary limiting factors to last year's growth rate were labor and raw materials availability, which exacerbated demand and inventory shortages. After June, investors and developers faced a dramatic increase in inflation and interest rates. Rate hikes caused investors and developers to pause projects in the pipeline in an attempt to hold out for better financing options in the near future. This pause also allowed a "catch-up" period for existing backlogged projects.
Looking Forward – 2023 Industrial Market
Critical labor shortages and supply chain issues were predicted to spill into the industrial construction industry well into 2023. Despite the initial dip in industrial investment and construction, the demand for industrial goods continues to rise, suggesting sustainable growth for the foreseeable future. However, it will not be without challenges, as detailed below.
2023 Industrial Market Challenges
Labor
The labor shortage contributes to decreasing productivity, issues with quality control, and increased builders' risk costs. In addition, skilled labor shortage hinders the ability to uphold timeliness or contractual requirements. According to ABC, "the construction industry will need to attract an estimated 546,000 additional workers on top of the normal pace of hiring in 2023 to meet the demand for labor." There is no industry where the gap between available workers and open positions is more significant than infrastructure and construction.
The good news is, according to the U.S. Bureau of Labor Statistics, "The construction industry is projected to have the most prominent industry increase in employment, but construction employment is not expected to reach pre-recession levels by 2024. After 2023, the labor shortage is expected to become balanced due to improved recruiting and hiring strategies. In addition, the industry's growth rate is projected to normalize and decrease due to finance costs will assist in correcting the labor shortage.
Material
Building material availability has been affected by the disruption in the supply chain for several years. Everything from lumber to plumbing fixtures is scarce, causing delays and increases in construction costs. Builders are raising the prices to compensate for the expense of hard-to-get materials and logistic expenses. In addition, purchasing pricing structures are not currently guaranteed as they were in the past, making it difficult for contractors to deliver projects within budget. Fortunately, supply and prices are expected to stabilize in the second half of 2023.  
Some material prices predicted to steady due to supply chain issues and constant demand include:
Asphalt
Cement Concrete/Brick
Copper
Diesel Fuel
Drywall
Limestone
Lumber
Steel
Finance
Mid-2022 inflation peaked at 9%, and the Federal Reserve anticipated raising interest rates as high as 8% by the end of the year, stating they would continue to do so until inflation corrected itself. Towards the end of 2022, the inflation rates began to level out, and interest rates rose to 4.75%. However, inflation is still higher than the Federal Reserve's goal of 2.5%, and interest rates are expected to continue to climb in smaller increments until June of 2023. Kipligner, February 14, 2023
The rise in rates has negatively impacted finance costs, meaning investors cannot afford the same project scale they could when the market was at low-interest rates in 2020 and 2021. Most industrial investors and developers have a backlog of approximately nine months already financed heading into 2023. Experts speculate that mid-2023 investors will be more willing to take on new projects with stabilized interest rates and backlogs dwindling.
Growth Factors
It may seem that the 2023 industrial market challenges mentioned above will impede growth, but they are nothing new for industry professionals. Additionally, public sector and consumer behavior patterns will continue to drive the demand for industrial construction. In fact, The momentum of normalized growth is expected to continue now into 2026.
Public Sector
Portions of the stimulus packages from 2019 and 2020 will contribute to the growth of the industrial market. Funding for infrastructure must be allocated and spent by 2026, meaning many projects that will attract investors in key markets are underway. Federal funding has also been granted to promote manufacturing within the United States to avoid supply chain issues in the future. For example, "The CHIPS & Science Act was signed into law in early August, directing some $280 billion in spending over the next decade toward boosting the domestic production of semiconductors and supporting R&D efforts into new technologies such as AI, nanotechnology, quantum computing, and so on." The timeline of federal and state funding correlates with expert predictions that the industrial market will experience normal growth rates through 2026.
Consumer Behavior
E-commerce grew by 7.7% in 2022 despite some egregious consumer confidence rating reports. This increase indicates a permanent change in consumer behavior from retail to online shopping. The change has led to the demand for distribution space for third-party logistics companies. In addition, rising shipping costs have caused companies to seek out multiple smaller locations versus large centers in one place. As a result, experts advise the demand for distribution will rise in 2023 by another 3.5%.
The Future of Industrial Construction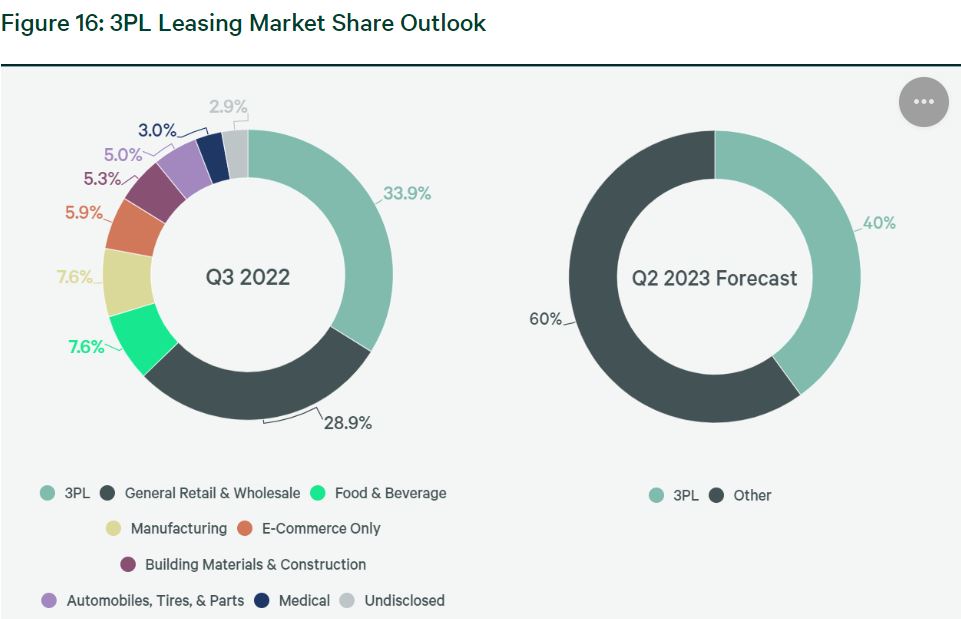 Distribution
In 2023 the industrial market will be among the top performers in the real estate market. Distribution facilities are among the most favored investment prospects and will consist of almost 34% of the industrial market. This trend is expected to continue to grow as consumer behavior evolves.
Wholesale
The next largest sector will be wholesale facilities. This market portion will make up over 24% of industrial space. As retailers shift to increase e-commerce and move away from storefront, this market is slated to have a steady growth rate through 2026.
Flex Space
As jurisdictions accommodate smart growth principles, the need for office-warehouse space will continue to rise. This type of space is appealing for its adaptability and typically provides a lower price point for small businesses. Additionally, the demand for this type of real estate will continue to rise as we move away from the need for formal office spaces, thanks to the virtual world. In the Central Florida market, facilities like these have up to a two-year waiting list!
The industrial market is the livelihood of our local economies, and Monta Consulting & Design has over 30 years of experience in design and engineering industrial spaces. Our team serves clients in over 25 states and approaches each project holistically in the best interest of the client and their operations. Contact an expert today to learn more about how we can contribute to the success of your next industrial project.