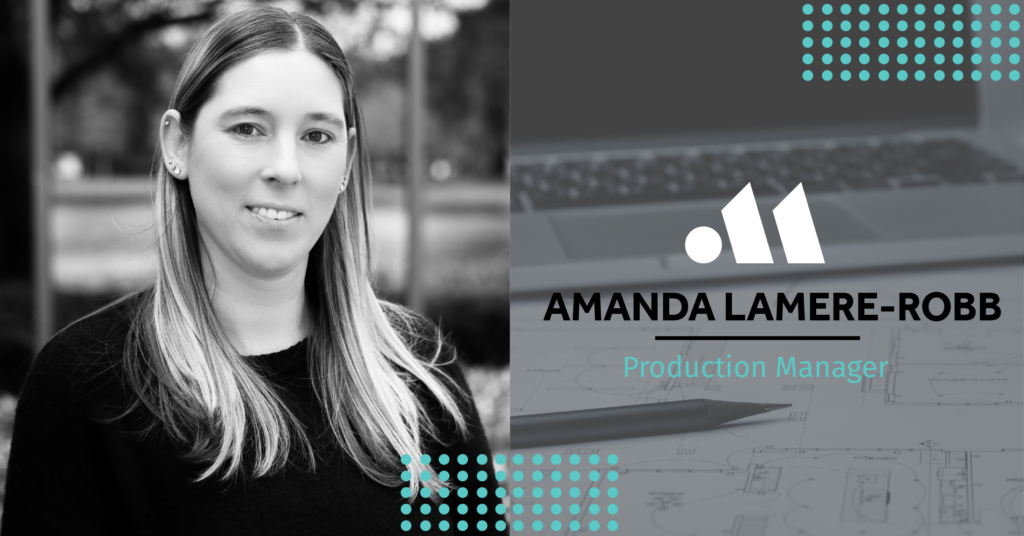 Amanda LaMere-Robb has been with Monta Consulting & Design since 2015 and serves as our Production Manager. Amanda started her career with a Bachelors in Architectural Technology from Alfred State College and has recently completed a Masters of Architecture from the University of Florida. As Production Manager, Amanda oversees the workflow procedures and the quality of MCD products and services. In addition, her Senior CAD Specialist experience is vital for training our entry-level employees and cultivating their success.
Architectural Experience
Amanda has worked in the architecture and engineering industry for 17 years. When starting her career, she was often intimidated and struggled to find her way in a male-dominated field. However, Amanda remained determined and continued to learn as much as she could about the industry. Amanda's knowledge comes from working for architectural, forensic engineering, and structural engineering firms. Amanda's past experiences result in a multi-faceted skillset giving her an advantage in her career.
Today she has the confidence to produce results and lead a team. Amanda is currently working towards becoming a licensed architect. As more women enter the field, Amanda hopes to be a source of inspiration that success is possible.
Design Ingenuity
Amanda's experience has contributed to many amazing residential, commercial, and mixed-use projects. A conceptual coworking space envisioned for Lake Nona's Town Center is Amanda's favorite project and includes a photography room, sewing space, woodworking space, and laboratories for inventors. The images below showcase this unique shared space concept designed to assist professionals in introducing their products to the world.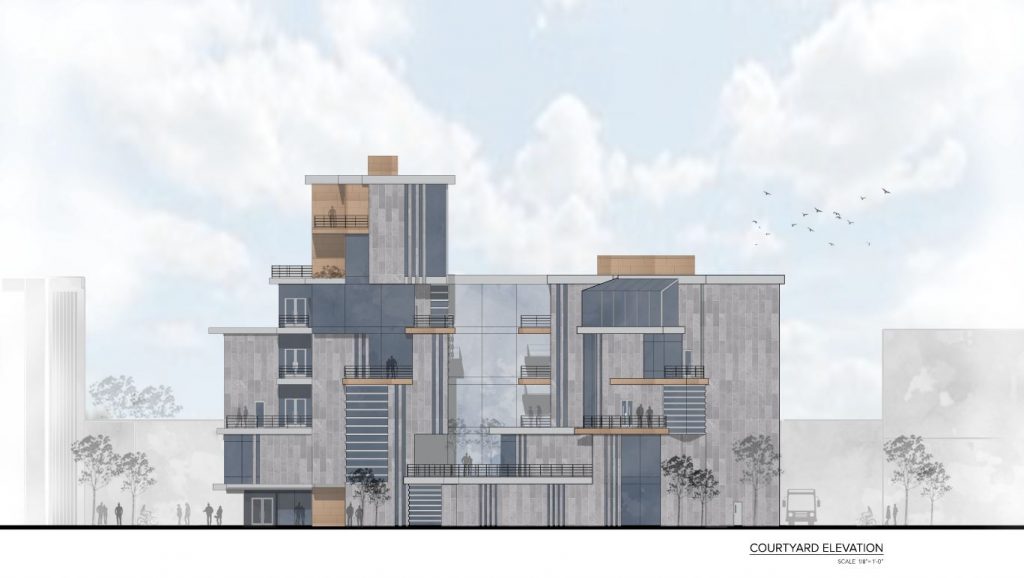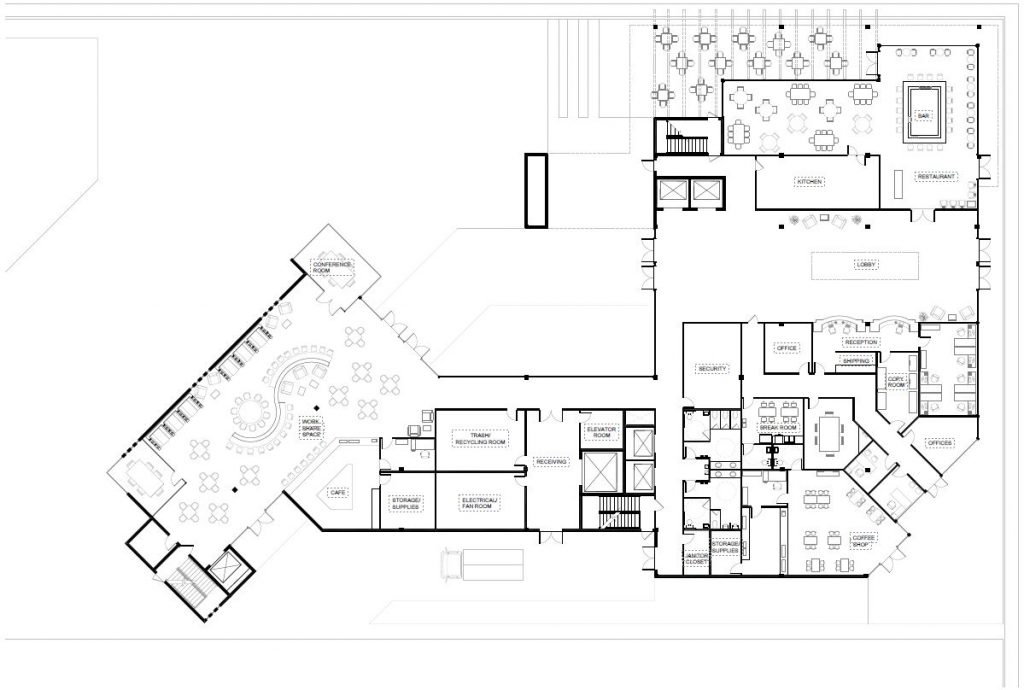 This project focuses on the success of the entrepreneur by providing them diverse spaces to work. The business center serves required a mixed-use design that included the following spaces:
Private offices
Workshare spaces
Photography room
Electronics lab
Chemistry labs
Movie film production spaces and green room
Machine shop, wood, and paint shops
Laser room
Sewing room
Gym with outdoor class exercise space
Conference rooms
Classrooms
Invention pitch rooms
The overall design intent was to produce spaces that encourage creativity, innovation, and enrichment that contribute to the success of the occupants.
Making an Impact with Positivity
The success of the business center's design resonates with Amanda's passion for learning, growing, and finding solutions. As our valued Production Manager, she works hard at keeping the positive energy flowing and stated, "Laughter does not kill productivity." One of her favorite parts about her career is witnessing positive reactions from her clients as they watch their projects come to life.
If you are looking for design professionals that focus on positive solutions to bring your vision to life, contact us today for a consultation.