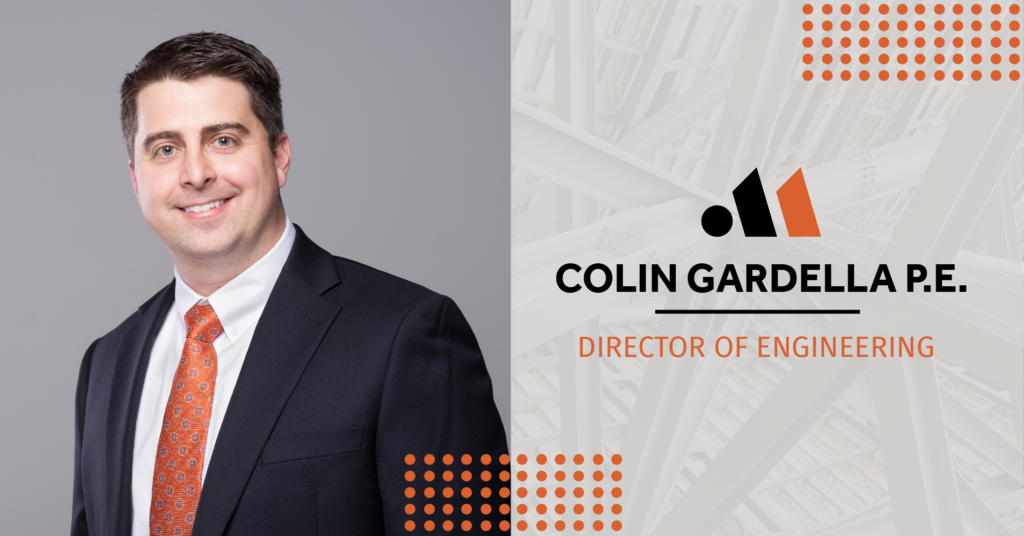 Colin Gardella has been with Monta Consulting Design since 2005 and currently serves as their Director of Engineering. Graduating from the University of Central Florida in 2004 with a Bachelor of Science in Civil Engineering, he later earned his Masters in Structural and Geotechnical Engineering in 2008. Colin has been a licensed engineer in the state of Florida since 2011. In his role of Director of Engineering, he does much more than calculating solutions as a structural engineer but also leads our team through his attention to detail and passion for quality.
In the Beginning
Colin started his career in college as a draftsman in 2000 for an award-winning architect in South Florida who specialized in remotely located luxury estates. During his tenure here, Colin discovered his passion for solving complex structural and logistic challenges. Design challenges included engineering sprawling structures to endure conditions in both coastal and mountainous regions.
After recognizing his passion for engineering, Colin completed his two-year internship with a reputable engineering firm in South Florida. This firm's primary focus was land planning and engineering, ecology, and landscape architecture. Here, Colin learned valuable skills that provide a diverse skill-set in engineering.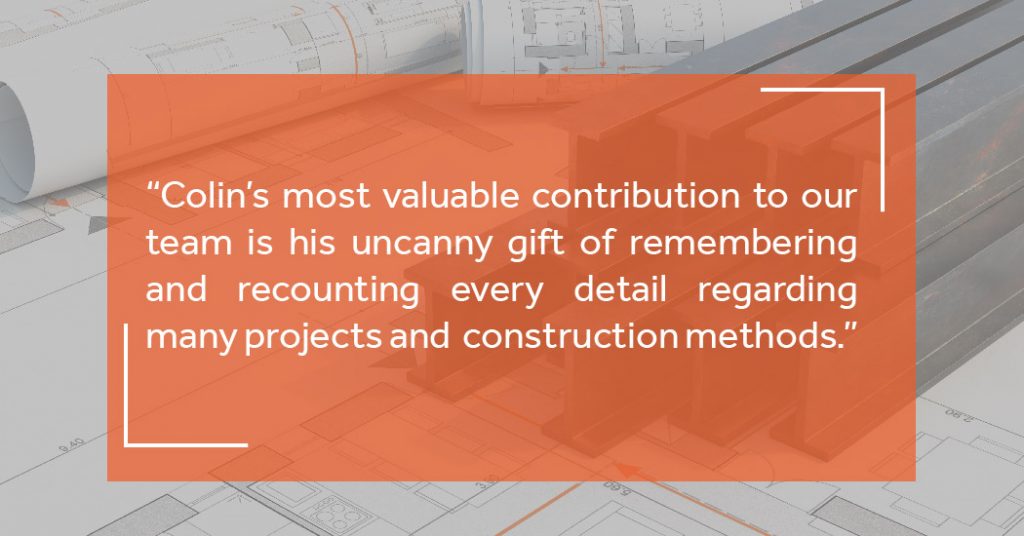 Career Growth at MCD as a Structural Engineer
Newly graduated and ready to conquer the engineering world, Colin became part of the MCD team. It was always his goal to become licensed, and owner Bill Ranieri, also a structural engineer, worked alongside Colin in his early years to help him achieve that goal. In his journey to licensure, Colin developed his skills in structural engineering, truss engineering, site inspections, forensic, and residential design. Colin also has extensive knowledge of engineering diverse and mixed construction materials, including wood, concrete and precast, light gauge steel, heavy steel, curtain walls, and many other specialty construction types.
Today Colin leads other team members in learning the most effective engineering and project management techniques. He also has a passion for integrating the latest technology into MCD's services through his BIM Modeling expertise. Colin's most valuable contribution to our team is his uncanny gift of remembering and recounting every detail regarding many projects and construction methods. This skill gives him the ability to communicate solutions to our team and clients quickly.
Future with MCD
Colin's journey with MCD has been rewarding, and he looks forward to sharing his knowledge with the generations to come. His passion for learning and evolving will ensure that our team provides our residential and commercial clients the best solutions. To start your design journey with experts like Colin, contact us today!