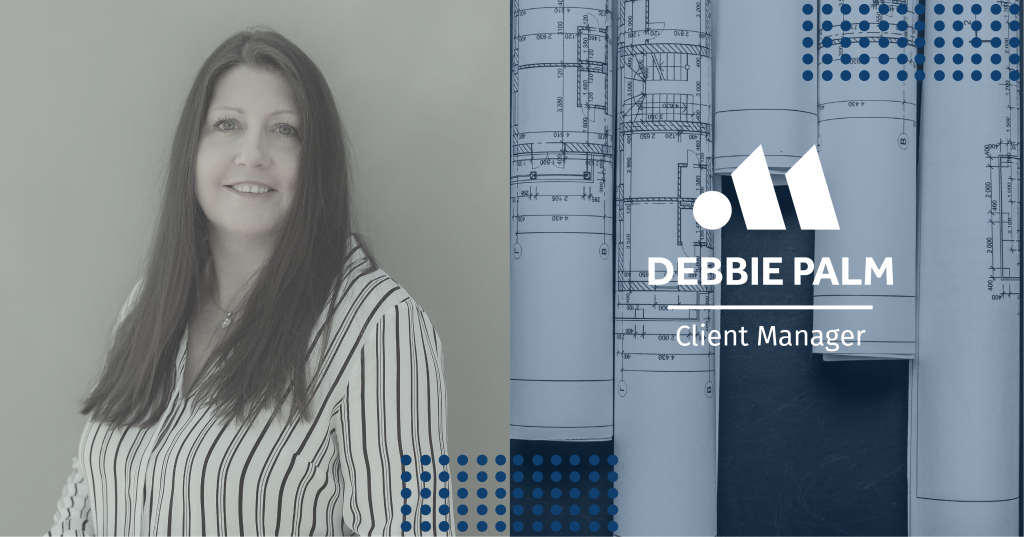 Debbie Palm has over 18 years of industry and builder services experience. In 2003 she began her career as an architectural drafter, and today, she is the Monta Consulting & Design's Client Manager and Sr. CAD Specialist. Debbie has spent her entire career working for firms that specialize in serving high-volume residential builders. Debbie has been on the MCD team for eight years and has contributed this unique skill set to benefit our team and clients.
When it comes to being a part of the design industry, Debbie finds joy in the fast-paced nature of the field. In addition, she appreciates that forward-thinking and out-of-the-box solutions are valued. As production manager, Debbie also encourages and teaches our team to be solution-driven and efficient.
Industry Knowledge
One of Debbie's strengths is her ability to take a project from a preliminary design to a permit-ready set of construction documents. For example, she was recently given concepts from a design charrette session and translated them into constructible elevations and floor plans. In addition, she provided additional elevations for each model for an upcoming subdivision. Not only will she be managing the architectural construction documents, but she will also oversee the structural portion, making them ready for signature and seal.
Preparing construction documents in record timing is Debbie's true talent. She can easily manage complex product lines with a natural gift for multi-tasking, attention to detail, and efficiency. Mix that with a sense of urgency when responding to clients, and it is no wonder why she is a favorite amongst builders in Central Florida.
Debbie's most memorable project was a sizeable mission-style home, custom-built to the client's vision. Debbie applied her structural knowledge to find solutions for the three-story block home that required pre-cast elements in construction. The residence also featured intricate parapet walls with double volume ceiling areas. It was a project that caused her to stretch her skillset, and she enjoyed the challenge and collaboration.
Challenges & Determination
For the past 18 years, working in the industry hasn't been without challenges and obstacles. One challenge Debbie recalls at the beginning of her career was integrating into a male-dominated industry. It was a field that she found hard to be taken seriously at certain times, but ultimately it motivated her to improve her skill set. In the beginning, her experience was primarily the CAD software, and she faced a learning curve when it came to structural, design, or construction-related knowledge. Today she is well-versed in all of those areas and is part of a diverse team that she helps train and mentor to improve their industry knowledge.
Builder Services
Debbie is an essential part of our team here with the Monta Consulting & Design team. Her abundance of knowledge and determination serves as the support behind MCD's builder services. If you are looking for skilled design professionals for your next subdivision or community, contact us today for a consultation.