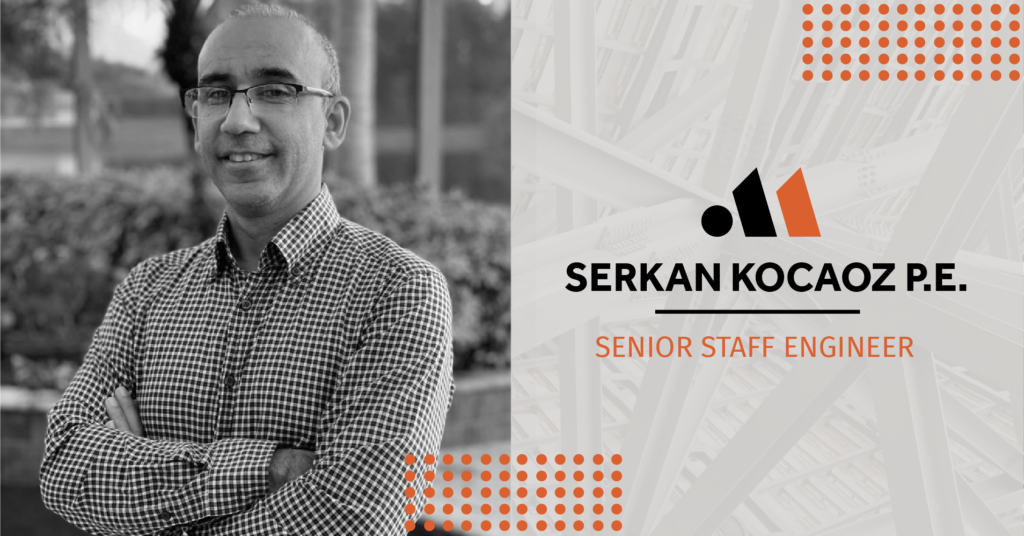 Serkan Kocaoz is Monta Consulting & Design's newest structural engineer. He received his B.S. in Civil Engineering at Istanbul Technical University and his M.S. in Civil Engineering in Structural Design at the University of Missouri Rolla. His inspiring journey through the engineering industry began in 1997, and he has built his foundation of diverse experience with determination and passion.
Building a Foundation as a Structural Engineer
Serkan's passion for structural engineering began with the start of his career in Istanbul, TR. He worked with Eralko Engineering & Construction Co. as a Structural Design Engineer from October 1997 to February 1999. There, he assisted engineers in the seismic analysis of a 43,000 square foot UNO Bread Factory. This project consisted of a steel frame and roof, and an administration building. One of which consisted of reinforced concrete framing and complex shear wall design.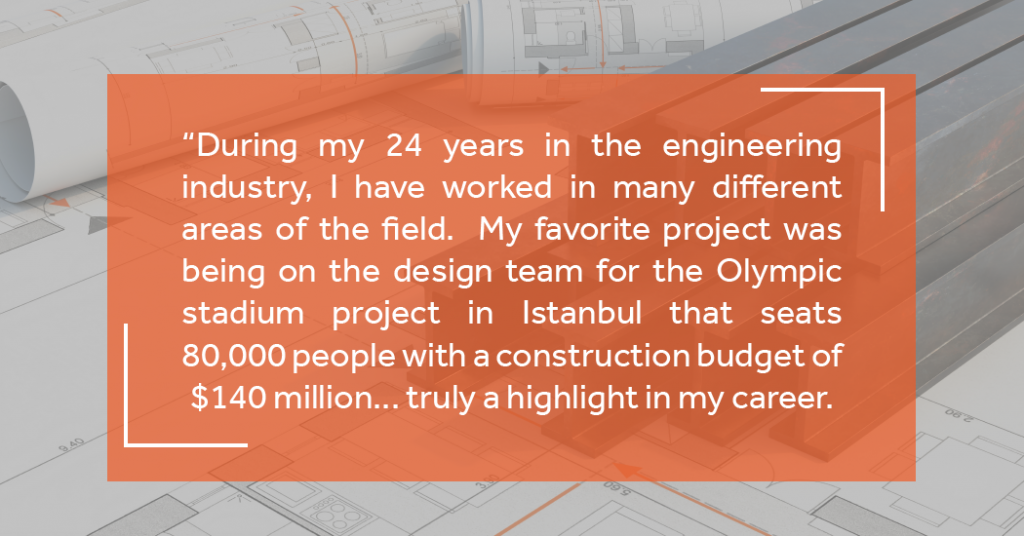 From August 2000 to August 2002, he became a Graduate Research Assistant in Rolla, Missouri. He continued to pave his journey as an Associate Structural Engineer and achieved Assistant Engineer in 2003. Over time, his enthusiasm and skill led him to become Owner and Project Manager of KCZ Design & Engineering in 2006. He has devoted many years to his love for design and structural engineering
and always enjoys a challenge.
Serkan's Project Experience
Throughout Serkan's career, he has completed several notable projects. He has served market segments including but not limited to sports stadiums, industrial, retail, restaurants, bridges and roads, and multi-family residential. Serkan is also familiar with many construction materials and methods including, heavy steel, cold-formed steel, suspension structures, wood, concrete, and curtain walls.
In his most recent project, he analyzed and designed the Kirkman Road Extension in Orlando, FL, constructed of curved steel bridges. Each consisted of 1, 2, and 3 spans with a 5-foot-high curved steel plate girder bridge, alongside a 225-foot concrete deck and 67–168-foot spans. Serkan Kocaoz also performed analysis and design of the superstructure utilizing LUSAS Bridge Plus and CSI Bridge in accordance with FDOT and AASHTO 8th Edition standards. His analysis also covered different stages of construction such as the establishment of girders, concrete pour with non-composite sections, composite sections, and final stage after barriers and noise walls were placed over the deck.

A Part of MCD
Serkan's exclusive set of skills and capabilities will result in numerous successes here within the MCD engineering team. He is a welcomed addition to our team of experts who understand a wide range of structural engineering segmens. If you are looking for skilled engineering and des
MCD team is honored to welcome a mind rich with experience to our team. We believe it fortifies Monta Consulting & Design's core values of remaining progressive and approaching projects with a holistic skillset. Serkan is an addition to the team with capabilities that will serve our clients and team well in the future. If you are looking for skilled engineering and design professionals like Serkan for your next project, contact us today for a consultation.