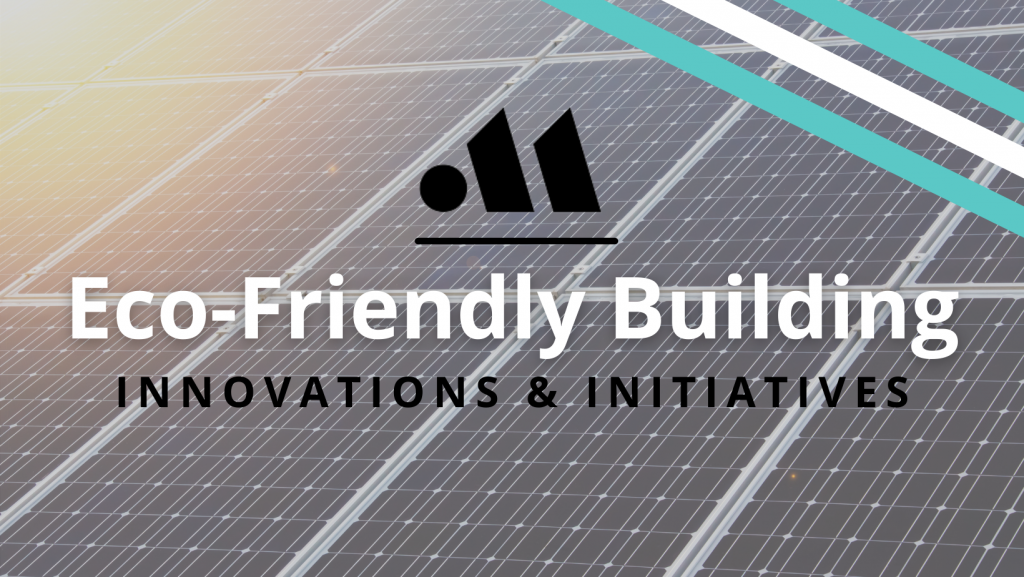 Green architecture design is steadily becoming more in demand as society is becoming increasingly eco-conscious. Daily, a higher number of developers and consumers are looking to spend their money in a way that will simultaneously benefit the environment and their bottom line. There are plenty of reasons to go green on your next project, such as an increased resale value and maintenance savings. MCD is here to guide our clients through the process.
"Green" building is the goal of designing and producing a structure that works to balance out its environmental impact and increase the health of its occupants. This can be done through reducing waste and increasing renewable energy sources through an array of options and innovations. Other options may include:
Use of renewable energy
Utilizes re-use and recycle efforts
Improves indoor air quality
Use of non-toxic, ethical, and sustainable materials
Design elements that embrace environmental changes
Why Developers Are Switching To Green Options
According to LEED, 61% of investors believe that sustainability leads to market differentiation and improved financial performance. Investment in green buildings can also mean an increase in asset value of approximately 10%. In the rental property investments, vacancy rates for eco-friendly buildings sit at 4% less than non-green properties, even when rent prices are higher.
Innovations in Eco-Friendly Building
Around the world, innovative minds are racing to find the next state-of-the-art building products and methods. Here are a few of our favorite innovations trending now in green architecture:
Smart Glass Windows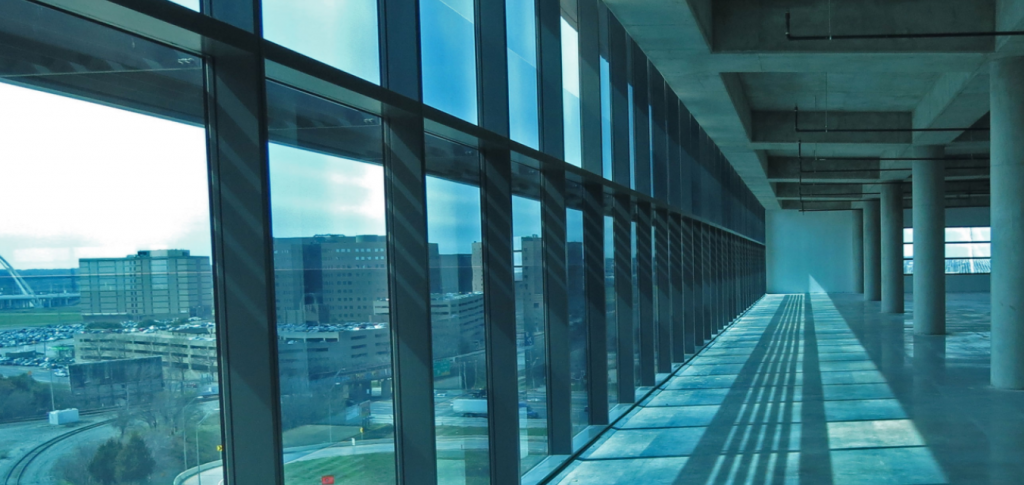 The utilization of smart-glass allows windows to adjust their tint and better support the indoor temperature control unit. Because the tint is one-way, the interior can still absorb natural light while keeping temperatures consistent. In the Summer months, it becomes darker, blocking sun rays from overheating the structure and allowing the air conditioning to work less. In the winter, the tint reduces, providing natural warmth and decreasing the need for mechanical heating.
Wall Panels + Construction Components
The controlled production environment of trusses and wall panels is beneficial when it comes to waste reduction and construction time. External factors that could delay production, such as weather, are avoided in the factory build. Oftentimes, installing these options can be done in less than a day at the jobsite, which also prevents the structural components from unnecessary exposure to inclement weather. This can be highly effective in preventing buckling and moisture-related issues throughout the structure. The controlled manufacturing environment also aids in reducing jobsite waste by as much as 20%.
Solar Shingles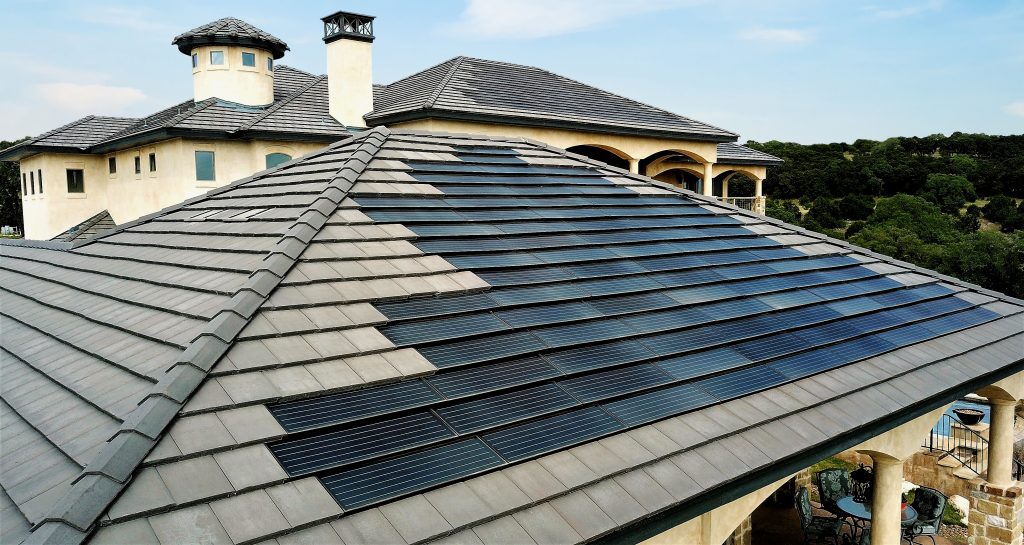 One of the latest green building innovations is solar shingles. The shingles are solar panels designed to function more conveniently than traditional panels. Solar power shingles could prove to be more cost-effective due to the combined materials and labor of solar panels and shingles into one product and one application. They are also a great option for those who want a less conspicuous solar energy option. On average, the shingles have a longevity of about 20-30 years and significantly boost property value and reduce energy costs.
Incentives in Eco-Friendly Building
Non-Profit Certifications
Receiving building certifications from non-profits such as LEED, Energy Star, or Green Globes can be highly beneficial in increasing a project's marketability. Each organization rates projects on its own proprietary system. Typically it is based on different factors such as materials used, energy use, waste production, and overall impact on the environment.
Funding
Financial benefits and aid are also available to many of those looking to build an environmentally friendly structure. No matter the scale of a project, there are options for everyone.
One organization offering funding for affordable housing construction is Enterprise Community. Their Green Communities program has invested $3.9 billion and has funded hundreds of housing organizations since its inception in 2004.
The PACE organization is also gaining traction in the Central Florida region by financing construction that meets their certification guidelines. "PACE pays for 100% of the hard and soft costs of completing an energy efficiency, renewable energy, or resiliency project."
Through local and federal government, you will find tax breaks to build energy-efficient projects or the use of renewable equipment in a build. An example of this is the Energy Policy Act of 2005. This act offers tax incentives of up to $1.80 per square foot for buildings that improve sustainability, energy efficiency, and other elements of green architecture.
How Your Project Can Go Green
According to the Green Building Alliance, 70% of environmentally impactful decisions are made in the first 10% of the design process.
With so many options to use in a build, it can be hard to know what solution is best. At Monta Consulting & Design, we keep up-to-date with the latest technology, products, and construction methods to provide the best design. When looking for a green architecture firm that understands the value of going green and the best tools to develop a plan, Monta Consulting & Design has the team to help realize your vision. Contact us today to schedule a consultation.