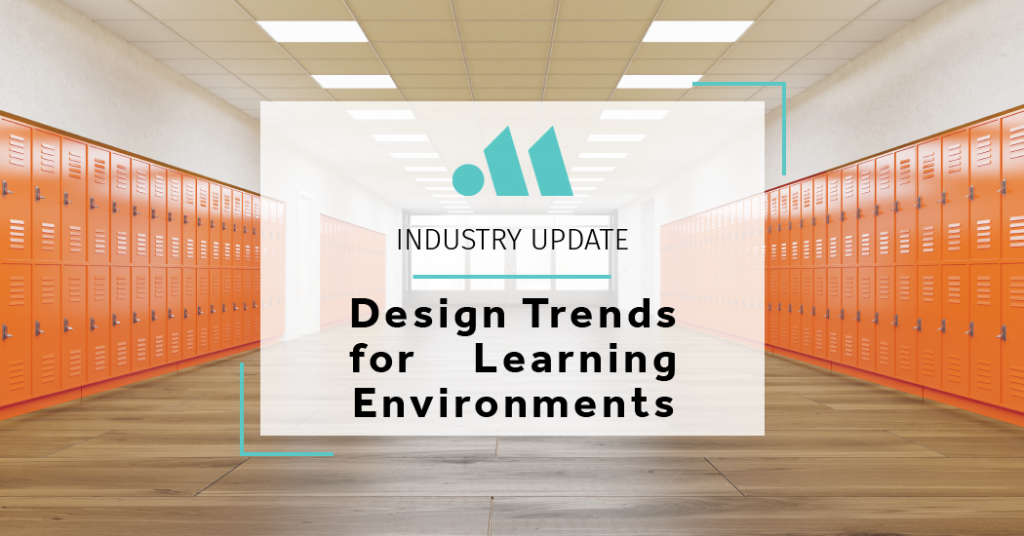 The Monta & Consulting Design team is intentional about seeking design solutions that enrich learning environments. We understand elements such as accessibility, sensory design, and technology aid in both the student and teacher's level of success. Learn more about the latest design trends that cultivate exceptional learning environments below. 
Accessibility
The Americans with Disabilities Act signed in 1973 and amended to include schools in 1990 ensures accessibility to public facilities for people with disabilities. Yet, decades later, many learning environments fall short of the ADA Standards for Accessible Design. A study completed by the Government Accountability Office indicates that 63% of school districts throughout the United States have facilities with physical barriers that limit access for people with disabilities. Fortunately, many states have included plans to update facilities to improve these numbers in the next three years.
The latest version of the ADA Standards for Accessible Design published in 2010 addressed the need for increased clearance in passageways, turning space, and properly placed bathroom fixtures. Although the code adequately provides solutions, industry professionals are constantly striving to improve the user experience for those with disabilities. One trend is incorporating accessible passageways into a biophilic design. Historically, navigating outdoor spaces proved to be difficult for those with physical limitations. Today, designers are intentional about creating unique outdoor and recreational learning environments with inclusivity in mind.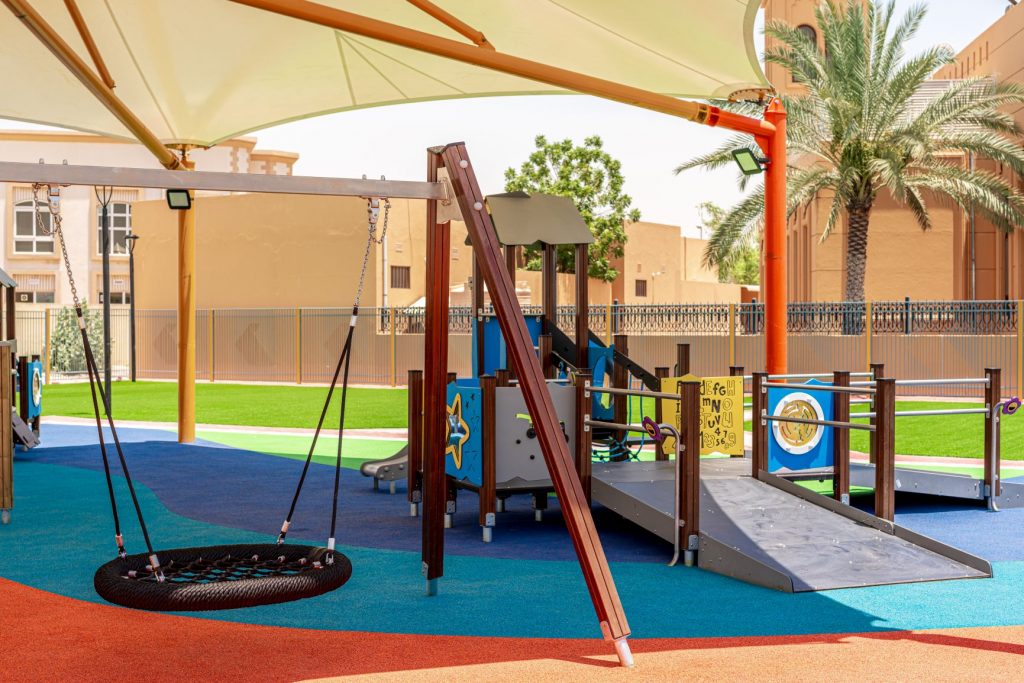 Multi-Sensory Design Trends
In the process of creating successful student performance, experts discovered that all people do not learn and retain information the same way. According to the VARK (visual, aural, read/write, kinesthetic) organization, the most popular learning style is kinesthetic, otherwise known as the "touch" learning experience. Surprisingly, the visual learning method is the least popular single learning style, with only 1.9% of the population preferring this method. Over 25% of participants surveyed require combining all four learning types to retain new information effectively.   
Design professionals accommodate diverse learning styles by implementing multi-sensory design trends to create learning environments cohesive with teaching methods. The Multi-Sensory design considers a balance of visual, audible, touch, smell, and taste elements. These are not incorporated literally but in ways that visual designs promote positive psychological responses that fulfill multiple senses. The example below displays multi-sensory aspects in a learning environment through contrasting colors and activity areas defined through design rather than rigid rules. It also utilizes varying patterns and textures to encourage intellectual development.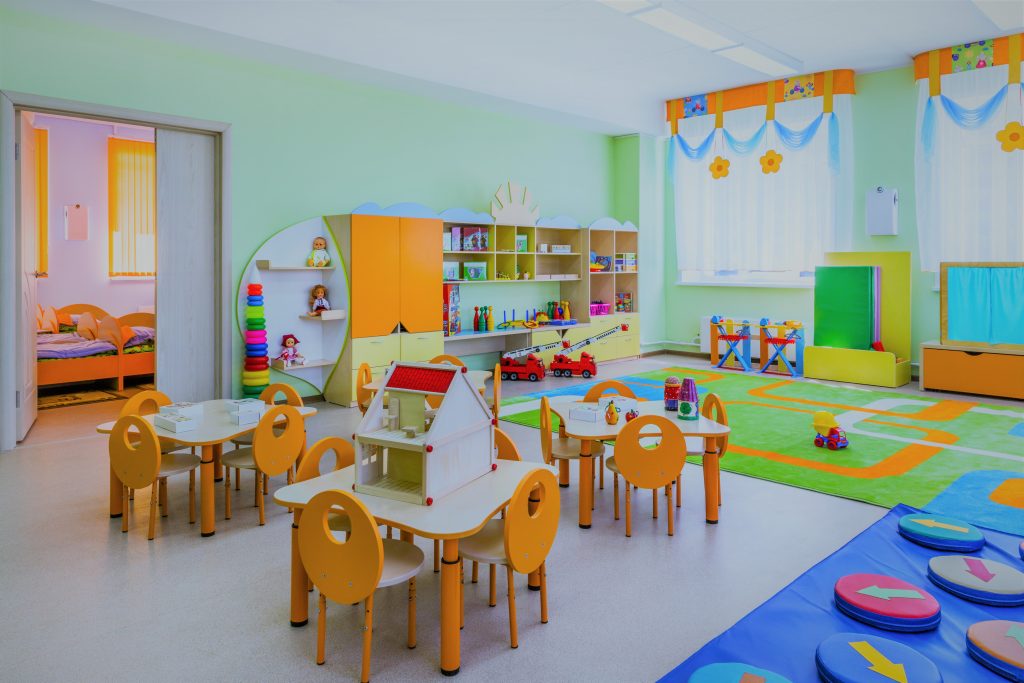 Design Trends in Technology
The impact of the COVID-19 pandemic expedited using technology as a primary method for educating. One would think virtual classrooms do not require design considerations; however, it caused a shift in how architects plan for infrastructure. Planning for the proper low voltage and technology infrastructure is crucial for supporting the classroom of today and tomorrow. Today students experience a hybrid remote learning experience via live streaming, and soon, educators will use biometrics and augmented reality to teach. Proper design of conduit systems, server rooms, and pre-wire placement will ensure that the facility can evolve with technology without incurring unnecessary expenses in the future.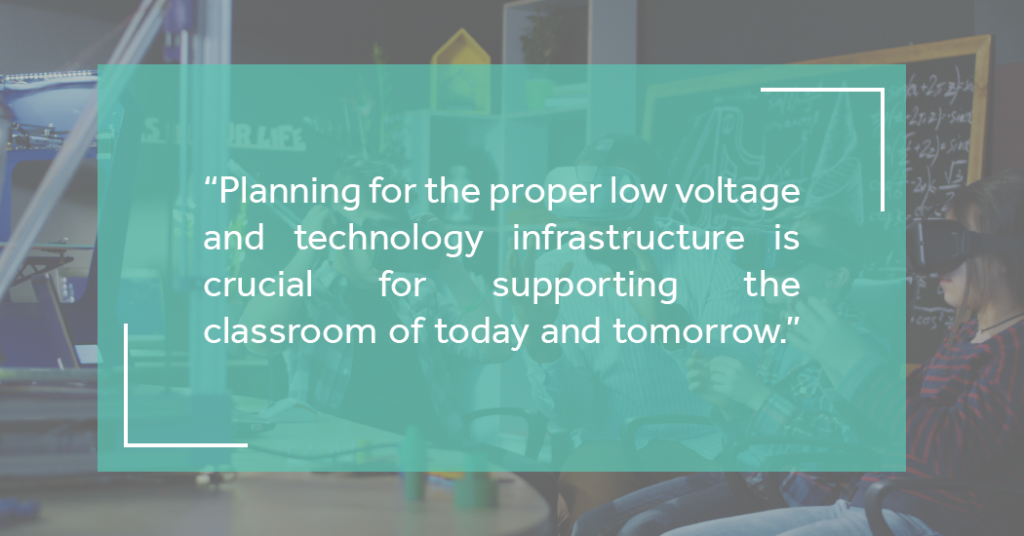 Acceptance of technology and the resurgence of smaller classroom sizes indicates the need for large building footprints will decline. The design trend provides the opportunity in the future to design more enriching spaces versus larger spaces. Architects can now focus on creating collaborative working and learning environments that help deepen students' understanding, transfer knowledge, and expand capabilities. 
MCD – A Solution for the Future
Monta Consulting & Design understands that the best learning environments keep students and teachers engaged. Our team is committed to furthering the latest trends in learning environments to help cultivate the leaders of tomorrow. Contact us today to start building the future of your community.