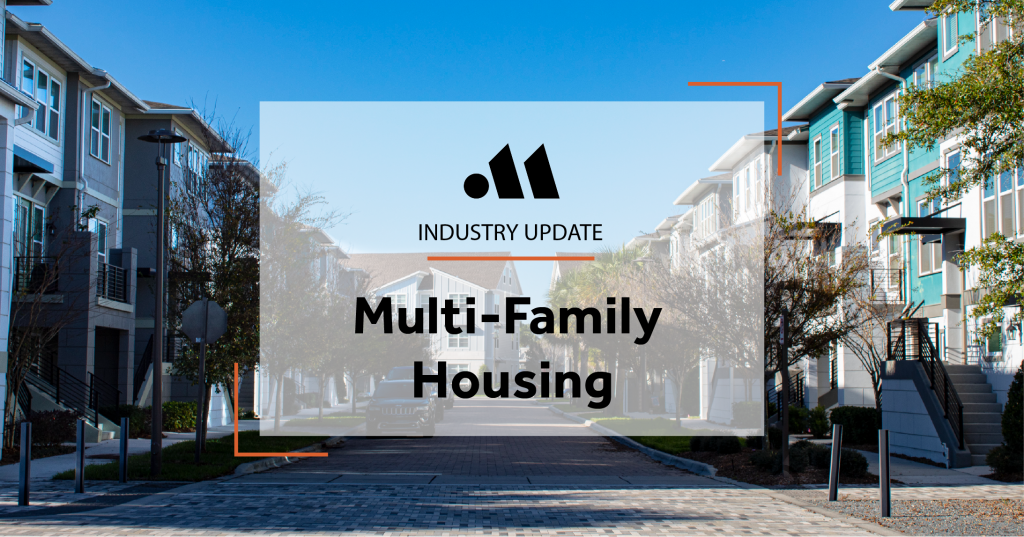 Monta Consulting & Design is intentional about educating our team and clients about the latest trends and projections in construction. As previously presented in our 2021 industry update on residential construction, there are no signs of a decrease in market activity. A projection change since the beginning of the year is the number of Multi-Family transactions as discussed below.
Real Estate Market Conditions
Nationally, we are witnessing positive market indicators as of the end of the first quarter. According to the National Association of Realtors, the number of housing starts in March was 1,739,000, a 45% increase compared to February. Existing-home sales fell by approximately 3%. However, this is due to a shortage of inventory, not a shortage of buyers. In addition, the median home price for new construction rose 5.1%, while existing home prices rose by an astonishing 14%! A handful of metropolitan markets have declined through the United States, including Illinois, California, and New York.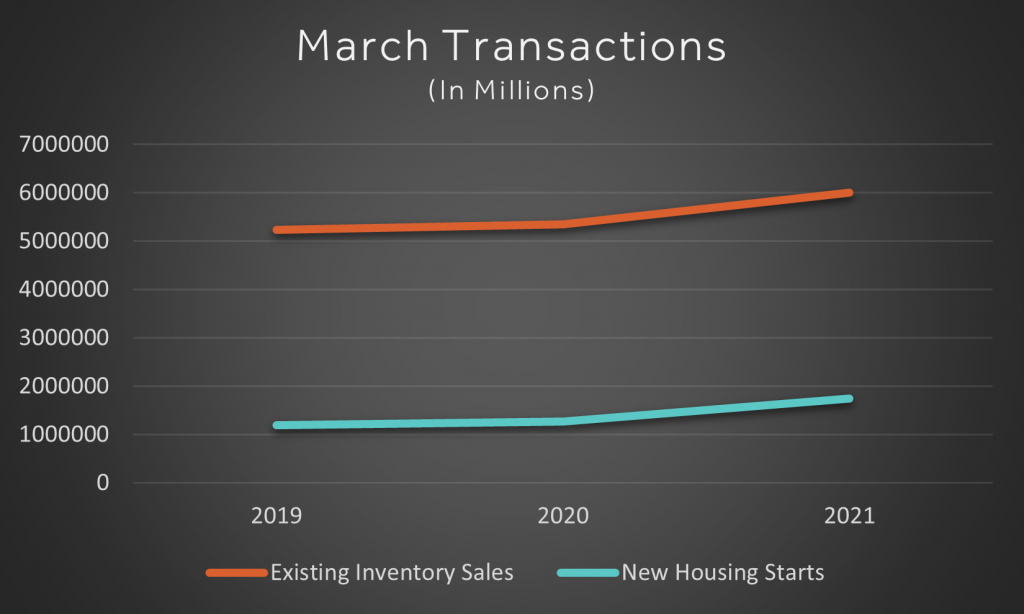 New Construction Market Predictions
While we do not have a crystal ball to predict the future of the new construction markets, all indicators point to another record-breaking year. Experts are comparing the current new construction market to the market in 2005, leading to the question of whether we are approaching another housing bubble. For the last three years, many economists have claimed that we would see a crash in the near future, but the numbers indicate otherwise.  
There is no indication of a complete crash partly due to more stringent financing requirements since the housing bubble of 2005. The regulations placed on qualifications for financing have eliminated subprime lending and risky interest only ARM notes. In addition, the qualifications for international investors are now regulated to ensure the financial viability of the backer.  These former practices were primary contributors to the results of the previous housing crash, and eliminating them will help prevent the same occurrence.  
Even though it seems logical to use the past data to predict the future, the circumstances are not identical, as pointed out in Market Watch. Suzanne Mistretta with Fitch Ratings suggests that there will be a correction because home prices are overvalued by 5.5%. Also, the unemployment rates and cost of living to median income ratio will not sustain this pricing trend. It is safe to say that there will be a market correction in the near future.  
What it means for Multi-Family Housing
Original predictions for 2021 indicated that there would be a decrease in multi-family construction. The predictions corresponded with the mass exodus from urban epicenters into more rural and suburban settings. This shift was due to apprehension surrounding COVID and the integration of home-based work environments. However, multi-family sales increased in the second quarter, and Florida rose by 37% in March.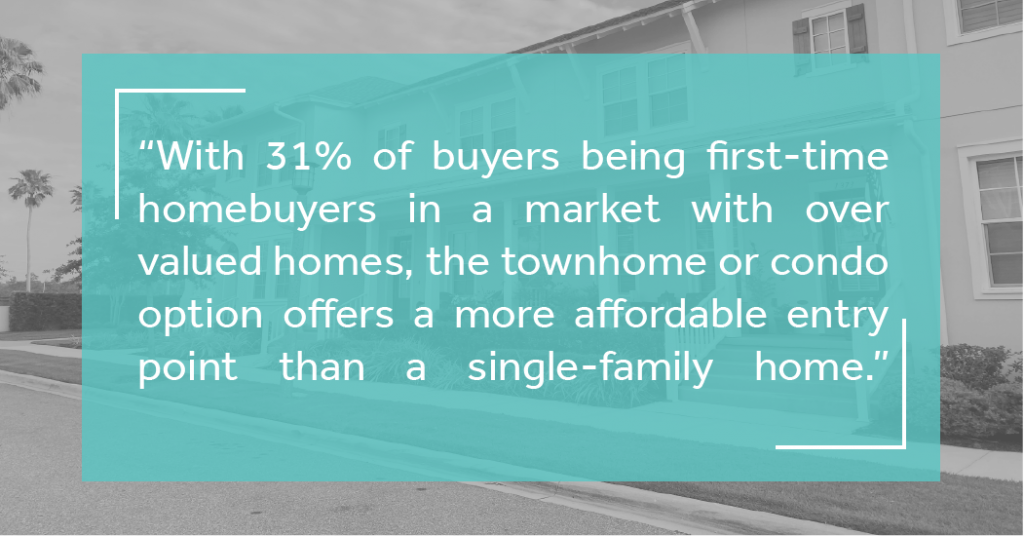 Another trend in multi-family is re-purposing existing commercial space. National Association of Realtors reported that all commercial segments experienced a considerable decline except hotels. Hotels gained a marked increase of 13% in the first quarter, and investors are not trying to attract vacationers in the near future. Distressed hotel properties are being converted to multi-family dwelling units. If units are made available for purchase instead of rent, it will add to the growth of the multi-family market in 2021.
Market Concerns
The United States is starting to see the beginning of recovery from the COVID pandemic, but construction experts are concerned about impacts that have not become apparent.
Material costs due to supply chain disruptions are still a significant concern, especially when it comes to lumber. According to the National Association of Home Builders, lumber prices have increased 250% since April 2020, and there is no end in sight until the supply chain disruptions are corrected. Builders are concerned that escalating costs will price out the number of eligible buyers, especially first-time buyers.
Real Estate professionals are troubled by the impact of lifting the government-imposed eviction moratorium that protected renters from displacement, even if they were unable to pay their rent. The concern is the ripple effect it will have on property owners if they are ineffective at collecting arrears. Non-payment could leave the market saturated with short sales and foreclosures. Albeit, the saturation would most likely be short-lived due to inventory shortages. Other government programs such as the forbearance and foreclosure protection program should help mitigate this risk as well.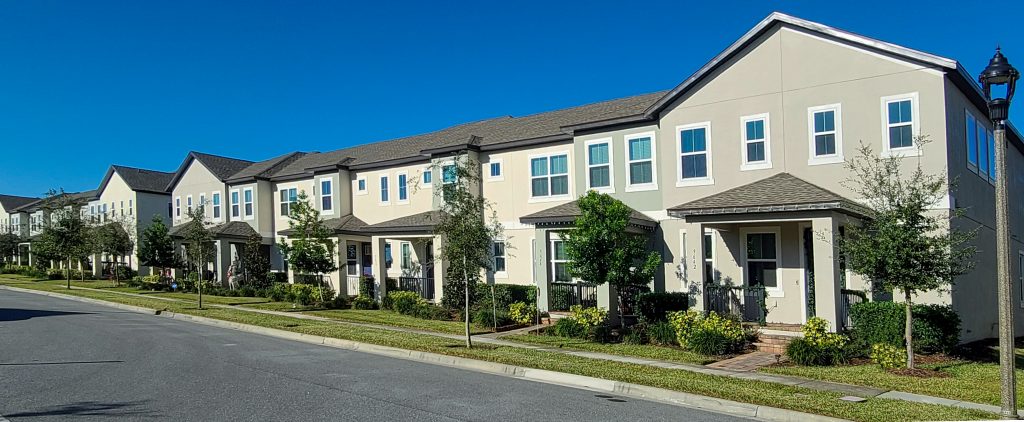 Monta Consulting & Design understands that the economic climate is uncertain. We are always seeking out new solutions to mitigate supply chain issues and diversify the builder's construction methods. Our team is here to help our clients make the best decisions with their investments through planning and design services. If you are interested in pursuing multi-family developments by new construction or re-development, contact us today for a consultation.
If you want to stay up to date on other industry news, subscribe to our newsletter or like our social media pages for automatic updates!