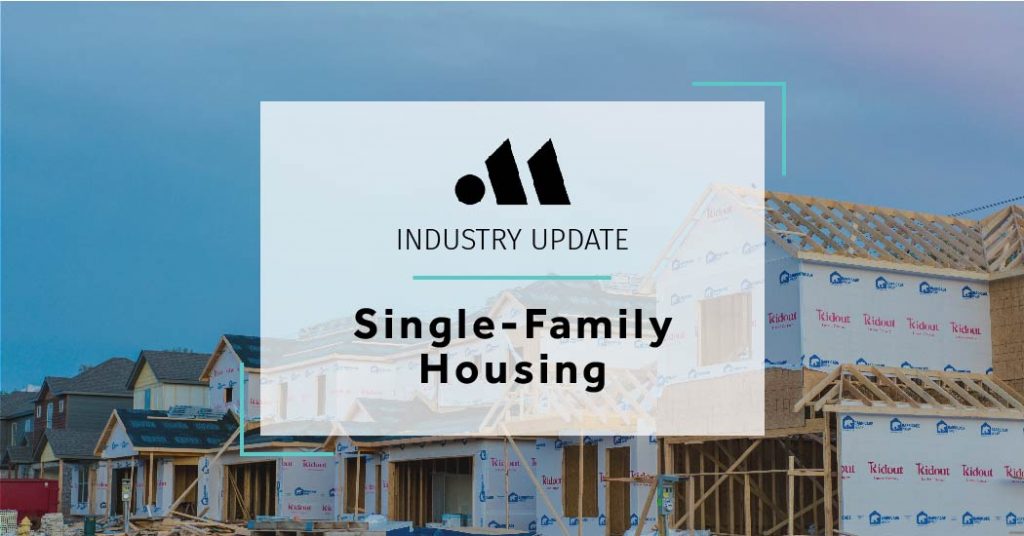 Monta Consulting & Design continuously monitors the industry trends and economic influences that shape the single-family housing market. As a result, our team responds and advises residential builders accordingly to capitalize on opportunities and mitigate risk. The current climate has produced an inventory shortage and many logistical issues. Read more to discover the cause and best industry practices to meet the demand.
National Housing Shortage
A nationwide housing shortage is taking place as families locate to more suburban and rural settings. According to a report released by the National Realtor Association, the United States has a housing deficit of 5.5 million units. This figure is calculated by comparing the historical production rate from 1968-2000 and the production rate from 2001-2020. The United States is currently averaging 1.3 million units per year and would need to increase to 1.7 million units a year to close the gap over 20 years.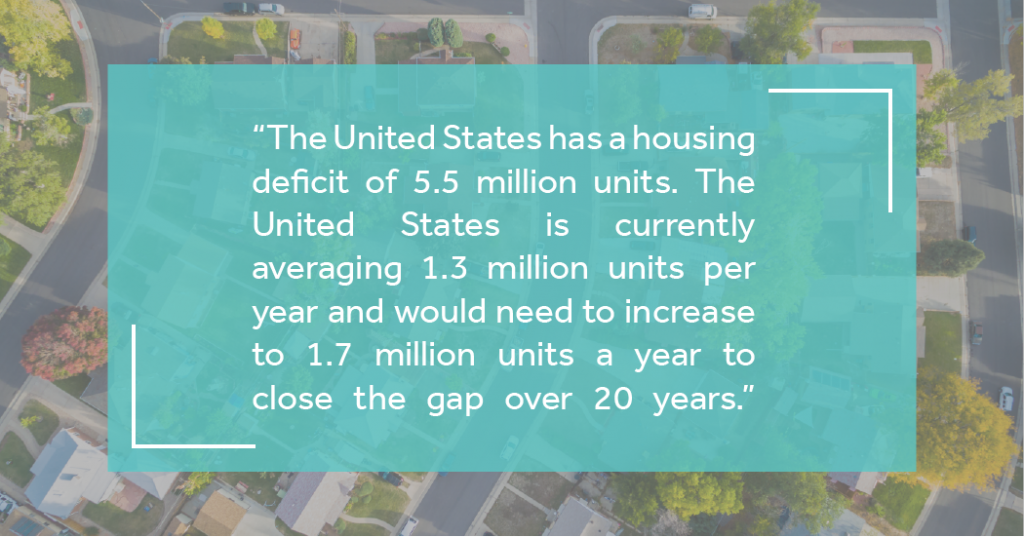 Regional Housing Shortage
The migration trend is an effect of the COVID-19 pandemic that resulted in a mass exodus from urban epicenters due to concerns about social distancing and workplaces offering remote options. As a result, in 2020, the nation experienced a -.3% population decrease in urban counties and a +1.3% increase in large metro lower-density suburbs. Trends are also indicating that people are moving to warmer climates.
The fastest-growing metropolitan areas throughout the southeast region are Austin, Lakeland, Ft. Myers, Bradenton, Raleigh, and Charleston. The primary contributing factors of the mass migration to Florida are the weather and economic opportunities. Florida specifically is expected to reach a population of 26 million by 2030. Many suburban areas in Florida are on track to double in population by 2040. With the influx of growth combined with the shortage in production, the southeast region's housing deficit will reach critical levels soon.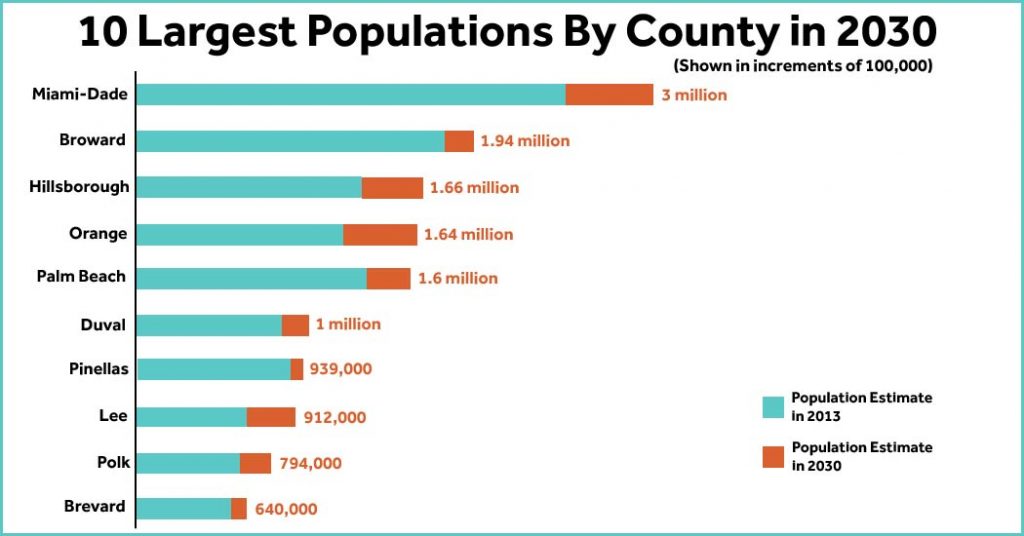 Demand
Florida is the fifth-most populated state where millennials are moving, holding a net migration of roughly 13,500 millennials. In a study done by the National Association of Realtors (NAR) 2021 Home Buyers and Sellers Generational Trends Report, we find that Millennials have become the leading home-buying generation. They make up 37% total of all homes sold amid our largest commercial migration in history.
Another demographic leading the demand in Florida is the 55+ community. Currently, this group makes up more than 30% of the population in Florida, and 57 counties have an above-average 65+ population. This demographic is unique to Florida due to the state and local governments' impact fees and tax incentives. It is anticipated that this demographic will continue to grow until 2030.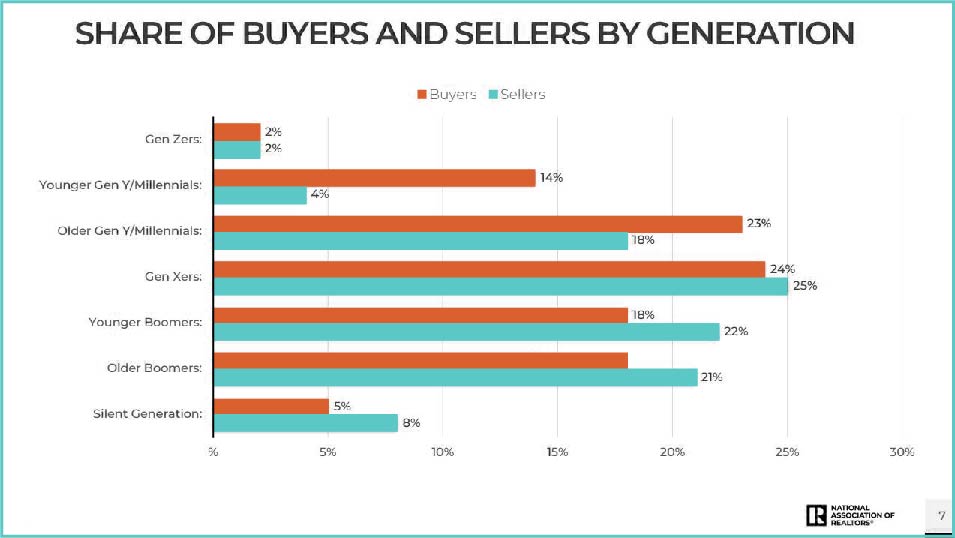 Solutions
The answers to resolving the housing shortage and meeting the demand are multi-faceted and complex. It will take the collaboration of the public sector, investors, developers, and architects to provide scalable solutions. Below are some of the methods builders and Monta Consulting & Design are implementing to improve performance.
Pre-Construction Solutions
Increasing Residential Density – When master planning, our team seeks out ways to maximize residential density. Maximizing density benefits the developer by increasing the return on investment and contributes to the number of units to help close the housing gap.
Simplified Elevation Options – Minimizing major structural options helps streamline the construction process and reduces purchasing efforts and construction errors. Our team excels at creating variety with minimal impact on the production costs.
Value Engineering – Often, structural engineers use a tributary method that results in a design created for worst-case scenarios. The MCD team uses a holistic approach while engineering, taking calculations of all structural elements into account. Our process creates value for the builder by reducing costs and the materials needed. 
Electronic Permitting – Our team acknowledges the impact of carrying costs and constantly seeks ways to reduce the sale to permit time. Many jurisdictions offer an electronic permitting process that reduces the review time, and MCD is capable of helping builders take advantage of this. We are also well versed in obtaining pre-approvals from participating jurisdictions for substantial time savings. 
Builder Solutions
The construction industry is including approaches in mitigating obstacles surrounding labor and material shortages such as:
Prefabricated Components – Products such as roof trusses, floor trusses, and wall panels are manufactured in a controlled environment and shipped to the job site. Integrating these substantially reduces material waste and construction time.
Streamlining Purchasing – Pre-packaging finish selections improve buying power, reduce administrative costs and installation errors. Streamlining results in a more economical solution with the buyer with a faster turnaround time.
New Product Development- Builders are constantly searching for more efficient ways to build. Newer systems such as Densglass, Dura-Rock, and Plycem reduce installation times and help mitigate potential malfunctions found in typical construction methods. Products like these will continue to evolve and improve the outcome for the builder and the future homeowner.
Builder Lottery Systems- Many builders have implemented a lottery system for buyers to avoid bidding wars, artificial inflation, and supply chain issues. Once a buyer's name is on a waitlist, they are drawn in a lottery fashion for available lots. Other builders have resorted to a first-come-first-serve policy.
MCD as a Solution
At Monta Consulting & Design, we are devoted to finding the best solutions for industry obstacles. Our team of experts is ready to help you streamline your pre-construction practices for bottom-line results. Contact us today for a consultation.