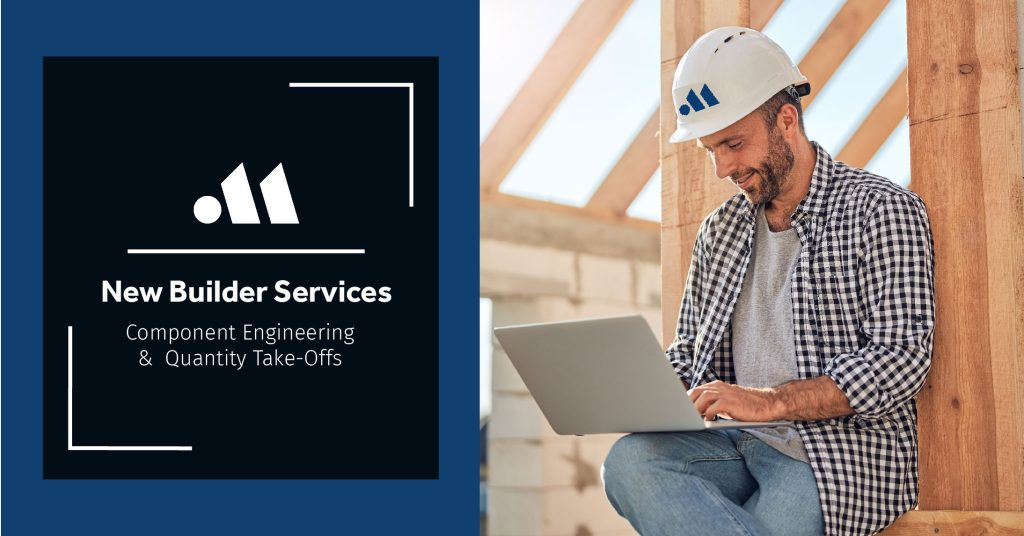 Monta Consulting & Design has provided service to high-volume residential builders for over 30 years. Until this year, MCD's builder services included product analysis, options management, and expedited permitting. Our team is constantly exploring ways to improve the pre-construction process for builders and developers and is excited to announce that MCD has added component engineering and quantity take-off to our list of builder services. Continue reading for details about how these new services will reduce costs and streamline the pre-construction process.
Component Design
MCD's component design service for manufactured wood components includes roof trusses, floor trusses, and wall panels. The final product provides everything builders need for a permit, such as component layouts and profiles that are fully engineered and sealed. Now builders do not have to rely on the manufacturing process to produce profiles and permittable documents. The benefits of having component engineering completed during design are:
Fully permittable master plans before the start of construction.
Significantly reduced sale to permit times.
Reduced carrying cost.
Reduced material cost.
Reduced field errors and delays.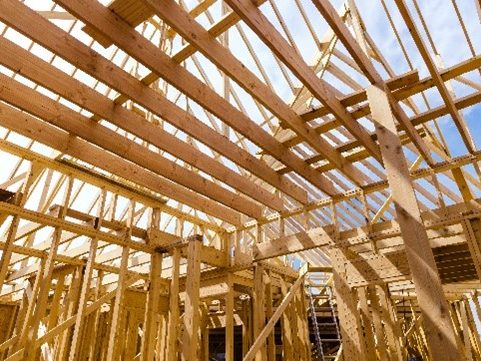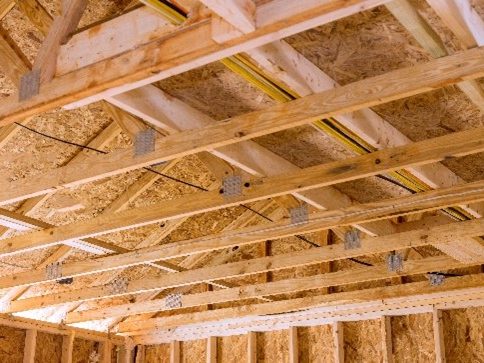 Quantity Take-Off Services
The Monta Consulting & Design team can now provide quantity take-off services for all 16 construction divisions in the single-family and multi-family market segments. All quantity take-offs include a detailed take-off that specifies the application of each product, a bundled summary for purchasing, and a worksheet that will allow waste factors and other considerations to be edited as needed by the client.
Because the shell can be up to 60% of a construction budget, our team also provides additional detail for framing and shell quantity take-offs that consider framing logic. When clients request a framing take-off, MCD provides a product key for the framing layout, header schedules, roof plan, and siding detail to ensure maximum construction efficiency. Completing the quantity take-off as part of the design process allows for:
Value Engineering, resulting in cost reduction.
Reduced waste.
Reduced construction errors.
Maximum construction efficiency.
Streamline Pre-Construction
When combined, MCD's builder services simplify and streamline the design and construction process. These services work together to create efficiencies throughout the initial design, procurement process, and construction completion. By streamlining the pre-construction process, builders and developers can reap higher investment returns and exceed buyer expectations in a competitive market.
Our builder services are also an answer to labor challenges faced by the industry as a whole. With the rising cost of labor and a shortage of seasoned experts, MCD can fulfill the demand. This solution is also ideal for new or expanding builders who need assistance without a large amount of overhead.
Save Today with New Builder Services
Our holistic approach is designed to work together for maximum efficiency and cost savings, but builders and developers can still take advantage of each service separately. In addition, the MCD team understands what an undertaking it can be to convert an existing library or catalog, which is why we have special incentives for builders and developers who want to start taking advantage of our services now.
Don't wait to start saving, and schedule a consultation today to take advantage of our new services and incentives.