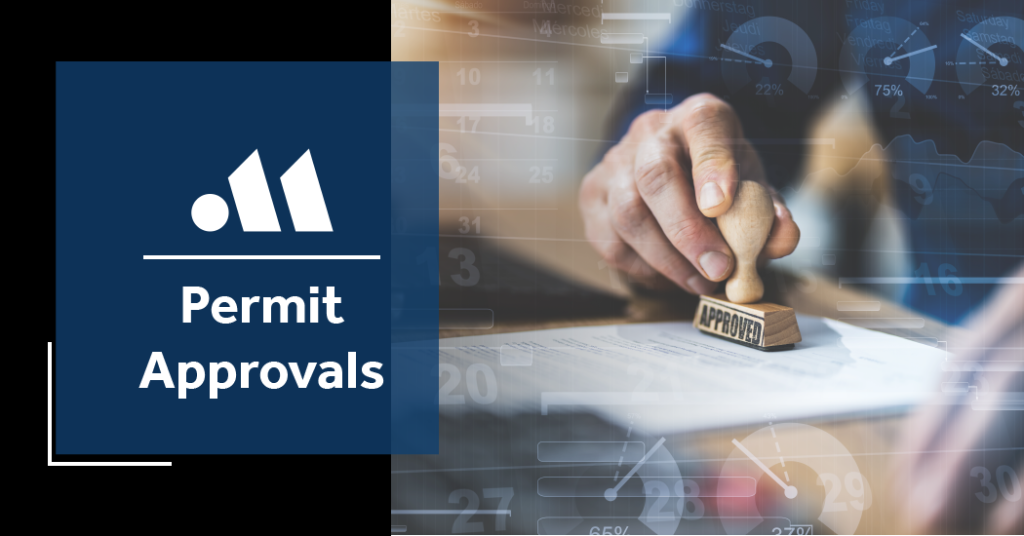 The building permit approval process has become increasingly difficult in recent years. The average turnaround time for permit approval is 30-60 days, with no revision requests in most Florida jurisdictions. Permit requests are often denied for missing information, not meeting code requirements, or sometimes conflicting code requirements.
Builders and homeowners face the same challenges, and it can be overwhelming to navigate the approval process. Although it may seem daunting, Monta Consulting & Design is experienced in assisting builders, developers, and homeowners throughout the design and approval process. Below are some strategies MCD has shared to help our clients "get it right the first time."
Evolving Jurisdictional Requirements
History of Permits
A key component to permit approval success is gaining insight and understanding of the growth and revenue goals of the city, county, or state. Historically, local municipalities administered building permits to prevent mass casualties and increase safety for citizens. The permit process began in the early 1800s in larger cities across the United States and has since evolved into a multi-faceted system that includes minimal requirements for each county, state, and international construction.
Building Codes and Economic Vitality
After World War II, mass production and suburban sprawl began to take place across the United States. Compounded by integrating a national highway system, cities began " competing" for growth and economic development. The primary motivation for promoting growth was the financial benefit of increased tax revenue from property taxes.
By the 1950s, most jurisdictions had a "rooftop" approach to growth and economic development. The building codes and tax incentives promoted builders and homeowners to construct and invest in a specific jurisdiction over another. The mindset resulted in less restrictive regulations and a faster approval process to encourage rapid growth.
Fast-forward to the current market and the "rooftop" approach is perceived differently. The mindset is shifting due to the financial repercussions of suburban sprawl larger cities are now experiencing. Many larger cities have run out of land within the jurisdictional boundaries, which has resulted in annexation battles and led to other methods to produce tax revenue. Well-received approaches today for creating a higher property tax base include quality redevelopment and increased density to raise property values per acre and decrease infrastructure expenses.
Building Codes Looking Forward
Today, smaller jurisdictions with land are taking a cue from larger municipalities and implementing the "quality and density over quantity" approach before facing the same financial burdens. The result is more restrictive codes that expand beyond life-safety measures and determine detailed design requirements.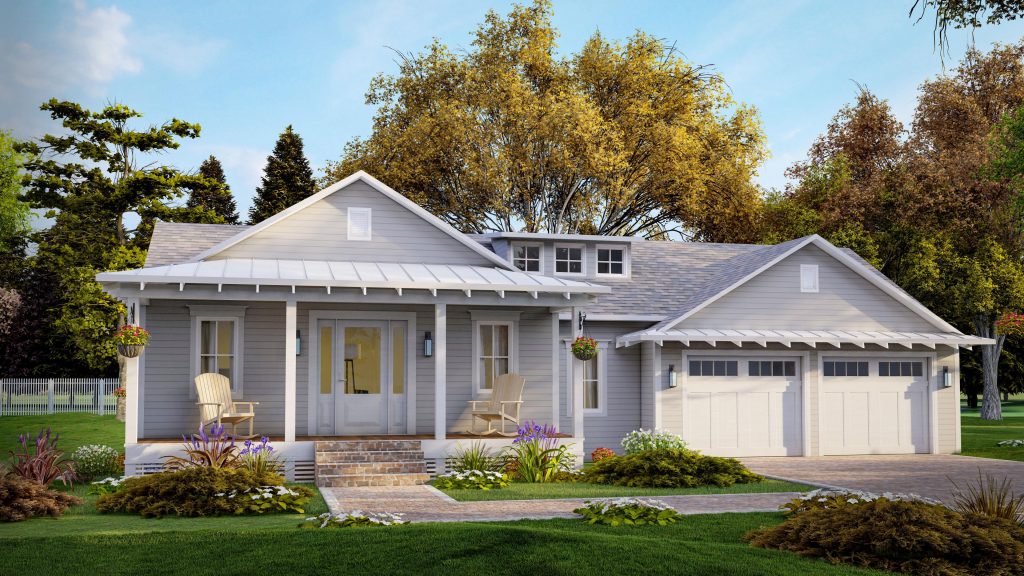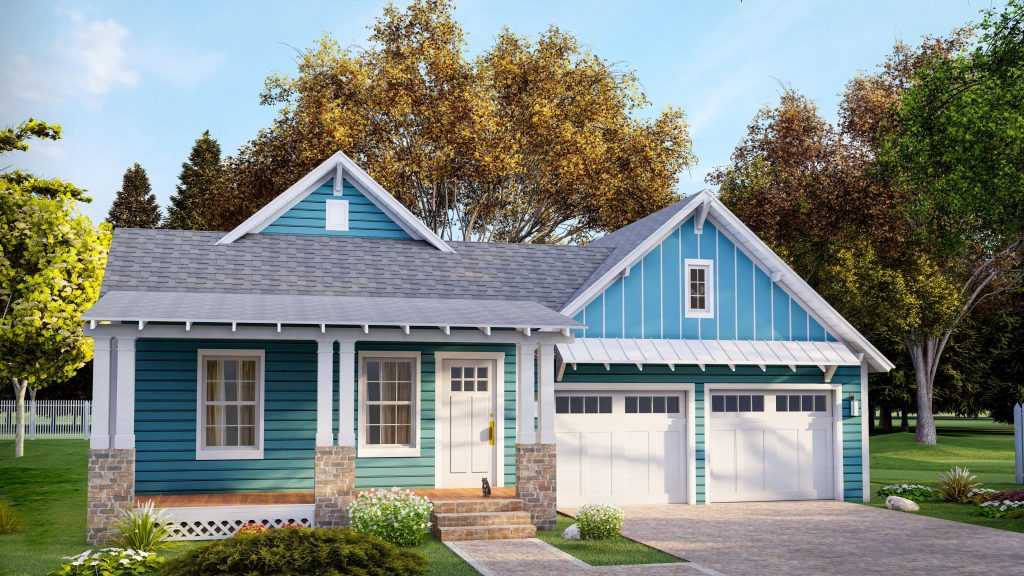 Architectural design requirements that are now commonly regulated include:
Window types, counts, and placement
Door types
Garage door types
Rear load or side load garage placement for walkability and aesthetics.
Trim types
Exterior material types and placement
Minimal porch
Column types
Lighting
Paint color
Natural landscape
Architectural styles and elevations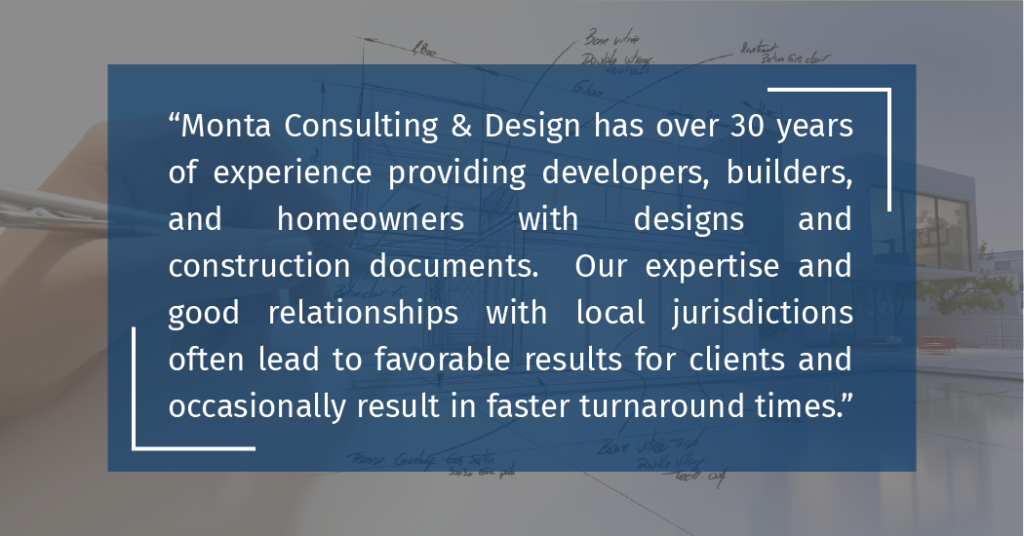 Master Planning requirements and expectations that are prevalent in today's market include:
Increased density
Mixed-used developments
Town center models
Walkability (rear-load garage communities with front porches, trails, and sidewalks)
Increased green space
Decreased lot sizes at the core of the city
Increased lot sizes in rural areas
Please note that the lists above do not include everything regulated, as each jurisdiction differs. Because of the increased oversight, jurisdictions now have an additional approval process before a Planning and Zoning Committee and an Architectural Review Board.
How to Navigate the Permit Approval Process
As previously stated, the permit approval process is challenging for the homeowner and the builder. Below are some practices the Monta Consulting & Design Team uses to ensure our clients get approval on the first submission:
Stay updated with zoning and building code changes. The Florida Building Code changes every three years; each local jurisdiction can change them as necessary.
Awareness of impending deadlines before code changes or after permit submission.
Advocating for "grandfather" laws and regulations.
Awareness of public policy approaches, jurisdictional master plans, and zoning strategies.
Understanding of architectural styles and how to navigate the Architectural Review Board process.
Know when to solicit a land-use attorney or other pre-approval professional service.
The Impact of Increased Regulation
As previously stated, homeowners, builders, and developers are impacted by the increasing difficulty of jurisdictional approval. Public leaders committed to increasing the tax revenue per acre to balance the budget are inadvertently raising property values. The rise in property values results in first-time home buyers being squeezed out of the market. In some cases, gentrification is forcing long-time residents from their homes due to affordability issues.
The ripple effect makes it increasingly difficult for builders to provide an affordable product to a large portion of the buyer's market. In addition, delayed redevelopment efforts to increase density also contribute to the lack of affordable inventory. The approval process also makes it difficult for homeowners to revitalize or upgrade their properties. It is important to note that regulatory efforts are only a fraction of the increased cost of housing; it is compounded by increasing labor, material, and financing costs.
Whether you are a builder, developer, or looking to build your dream home, today's permit approval process can result in unnecessary delays and expenses. Monta Consulting & Design has over 30 years of experience providing developers, builders, and homeowners with designs and construction documents. Our expertise and good relationships with local jurisdictions often lead to favorable results for clients and occasionally result in faster turnaround times.
MCD aims to ensure submittals are approved on the first try! If you are ready to start using a firm that understands the design and permit approval process, schedule a consultation today.