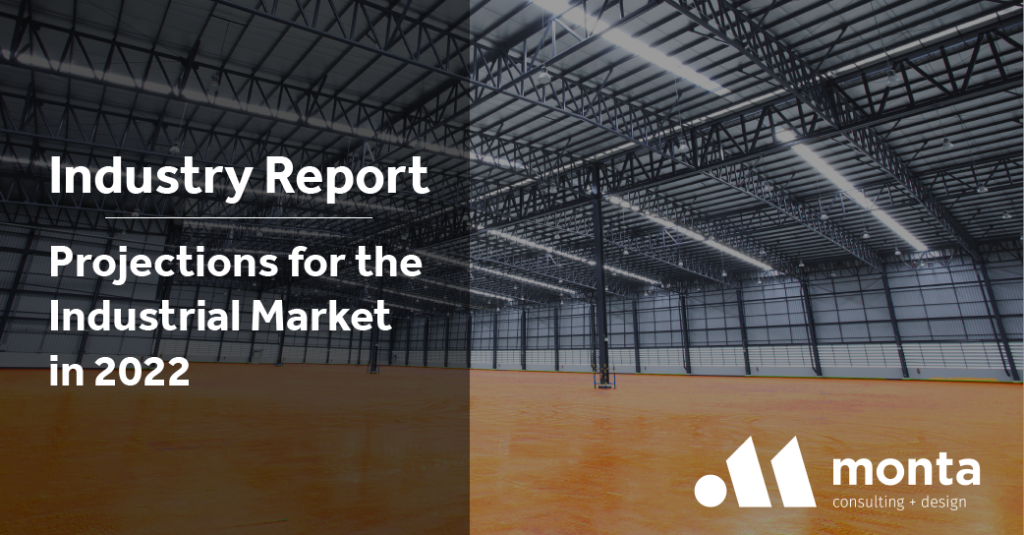 As we enter 2022, Monta Consulting & Design is committed to keeping our clients informed about market conditions and trends. One of the market segments predicted to continue thriving in 2022 is industrial. The performance in 2021, as discussed below, sets the stage for what we can expect moving forward.
Looking Back at 2021
The COVID-19 pandemic contributed to industrial development in unexpected ways that will forever change commerce in the United States. A major societal shift to e-commerce led to the growth of distribution centers by 5% in 2021. Another market resurging is local manufacturing motivated by interruptions and rising costs in freight. It is unknown if these changes will remain permanent. However, it is safe to say that record-breaking industrial investments and rents in 2021 indicate that we can expect continued growth throughout 2022 and beyond.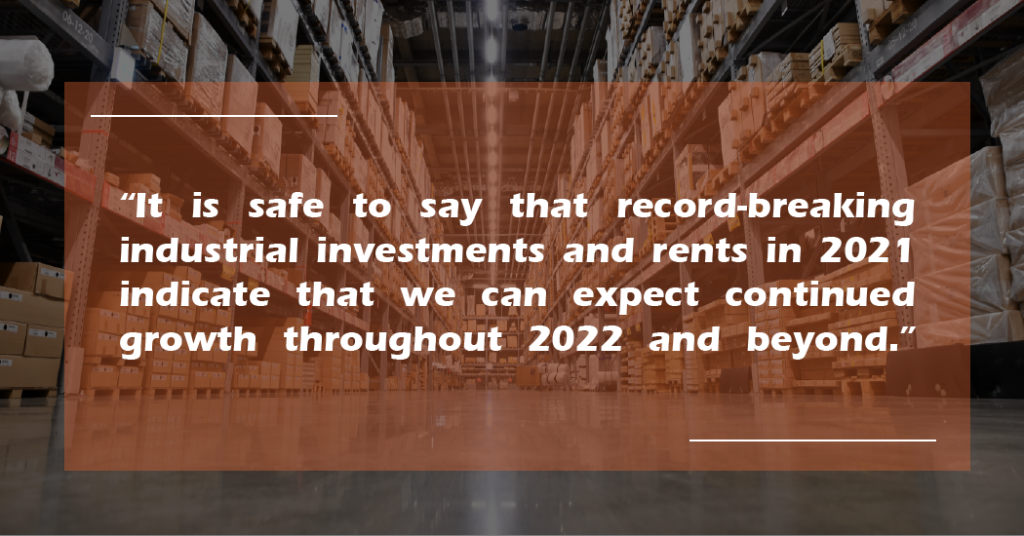 What to Expect Moving Forward
A key performance indicator to consider is the U.S. Industrial Production Index. Figures indicate that year over year, in both 2020 and 2021, production grew by 5%. The average production rate is 3.3% per year, and experts predict that it will grow by 3.6% in 2022. The primary limiting factors to the growth rate will be the availability of labor and raw materials. However, the demand for industrial goods will continue to rise despite these shortages suggesting an increase in growth for the foreseeable future.
Real Estate Demand
In 2021 the purchase price of industrial real estate grew by 10%, and the lease rate increased by 7%. Record low vacancy rates led to investments for new space with over 85 million square feet under construction. Based on previous figures, almost 70% of industrial space will be pre-leased before the completion of construction. The market is slated to continue growing at the same rates this year due to the cost of freight outweighing the cost to build. Three sub-markets that will experience the most growth are distribution facilities, manufacturing, and flex space.
Distribution Facilities
E-commerce has grown during COVID-19 by almost 19%. This increase has led to the demand for distribution space for third-party logistics companies. In addition, rising shipping costs have caused companies to seek out multiple smaller locations versus large centers in one place. As a result, experts advise the demand for distribution will rise in 2022 by another 5%.
Manufacturing
International supply chain issues experienced in the previous two years resulted in national manufacturing growth in the United States of 4%. Specifically, Class A warehouses are in demand to house high-tech automation and robotics as companies pursue more efficient production methods. Because there is very little existing inventory fitting these criteria, the manufacturing growth rate of 6% will almost directly transfer to demand in the real estate market.
Flex Space
As jurisdictions accommodate smart growth principles, the need for office-warehouse space will continue to rise. This type of space is appealing for its adaptability and typically provides a lower price point for small businesses. Additionally, the demand for this type of real estate will continue to rise as we move away from the need for formal office spaces thanks to the virtual world. In the Central Florida market, facilities like these have up to a two-year waiting list!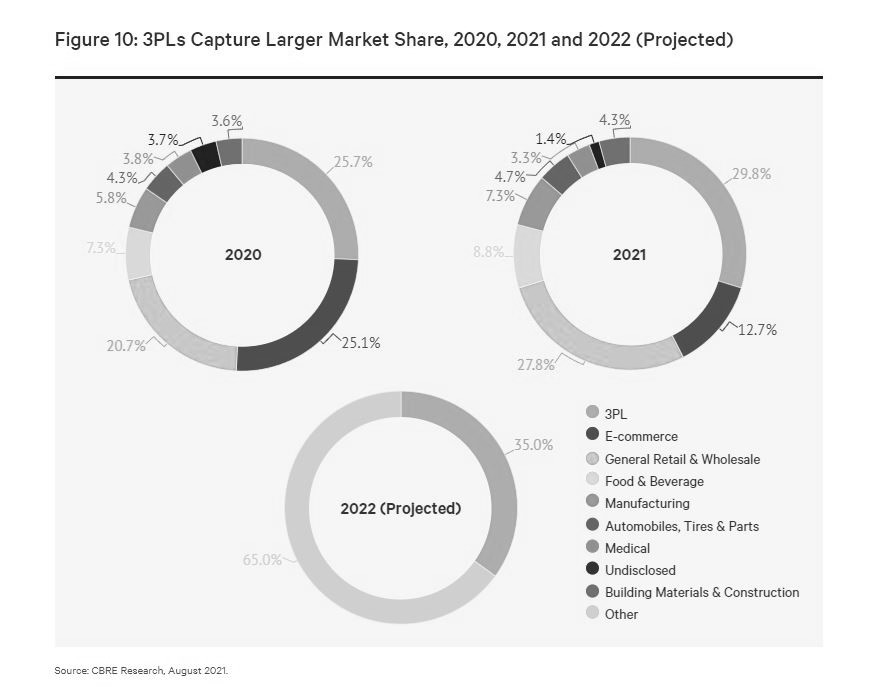 Industrial Design Considerations
As the face of the industrial market evolves, so must the design application. One way to meet the demand for new space rapidly is to go vertical. This practice allows a company to achieve more storage square footage with a smaller overall footprint.
With rapid delivery options becoming standard, extra attention must be applied to a facility's traffic patterns and bay locations. Often designs will result in a shallow bay arrangement to access material quickly and keep traffic moving. Lastly, the mechanical, electrical, and plumbing layout are crucial to the success of an operation using automation and robotics. If the design is not coordinated correctly with the equipment, it could lead to costly field repairs and time delays.
Monta Consulting & Design's awareness of industrial trends and design applications ensures that your next project will be successful. We understand the importance of designing for the prosperity of your business or investment. If you are interested in pursuing an industrial project, contact our team of experts today!