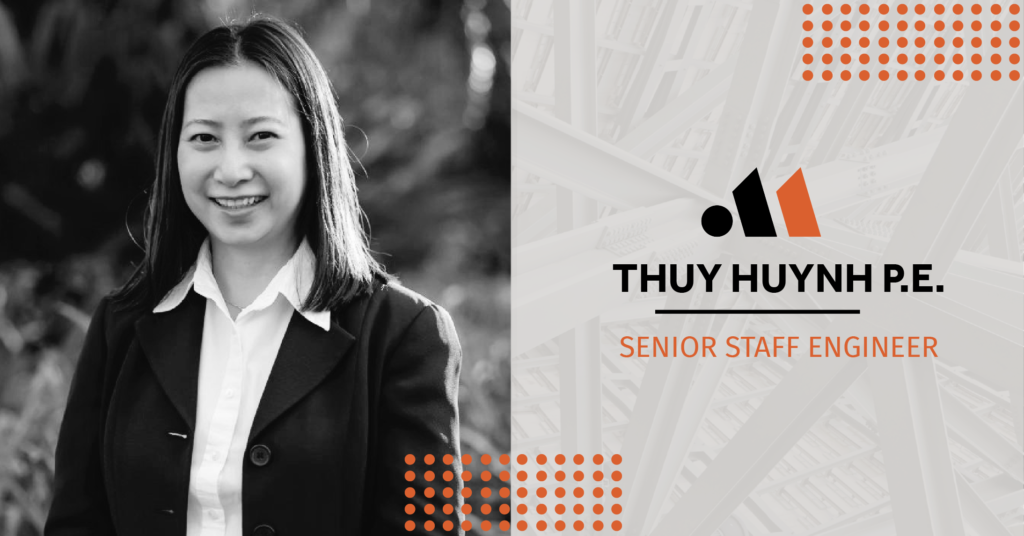 As the Monta Consulting & Design team acknowledges International Women in Engineering Day, we would like to highlight Thuy Huynh, Professional Engineer. Thuy earned her Civil Engineering degree from the University of South Florida in 1997 and has served in the industry for over 23 years. Throughout her career, she has acquired a diverse portfolio making her an asset to the MCD team.
Early Engineering Career
Before Thuy's tenure at Monta Consulting & Design, she began her career at Dansco Engineering as an Engineer in Training before earning her licensure. In June 2003, she was promoted to manage the design of residential and commercial structures. Previous projects include the Capital One office building and the Digital Light Wave parking garage.
One of Thuy's unique areas of expertise learned early in her career is site inspections and the analysis of existing structures. The research includes an evaluation of the structural integrity of buildings and a report that recommends retrofit solutions. This service is typically provided for aging buildings that need reinforcement as well as renovation projects.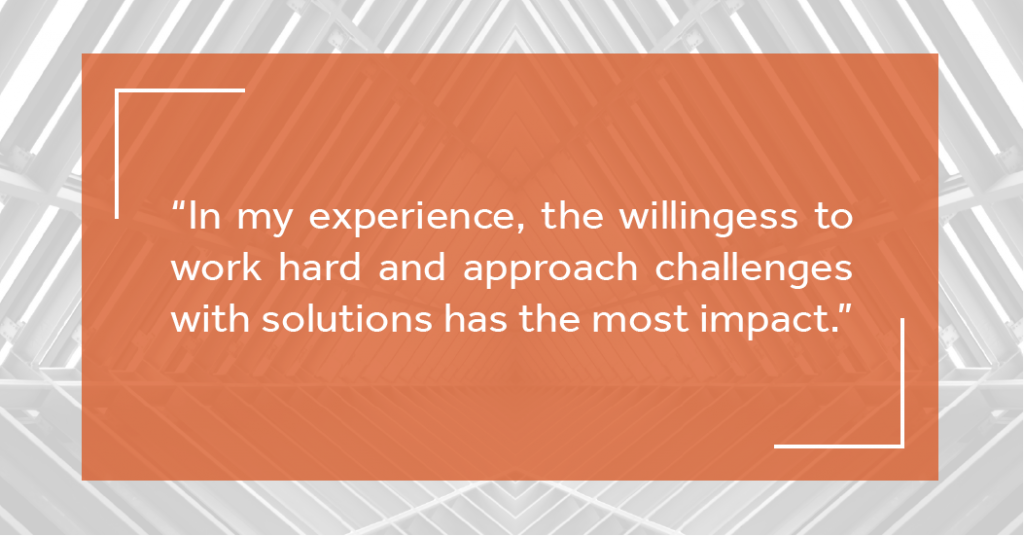 Role at MCD
In 2019 she began her role as Senior Staff Engineer with Monta Consulting & Design. Her knowledge and passion for engineering pre-cast, designing custom connections, and shear walls have been invaluable to our firm and clients alike. Thuy stated that she enjoys engineering complex roof systems with variable roof heights and pitches that require intricate calculations to locate bearing points.
Thuy's favorite project completed at MCD is a 10,000 square foot single-family home in Orange County, FL. The design element that she enjoyed engineering was the home's masonry parapet wall above the entry door. The solution required a cast-in-place concrete beam with a curved top edge. The curved edge was for partial beam lengths and widths that stepped up at the beam bottom and accommodated changing ceiling heights in the room above the entryway.
Solution Driven Engineering
It is clear that Thuy is dedicated to finding solutions that ensure the client or architect's vision is carried out. When asked what has contributed to her success in a male-dominated industry, she stated, " In my experience, the willingness to work hard and approach challenges with solutions has the most impact." Thuy's perception of viewing challenges as a solution rather than an obstacle makes her a welcomed addition to the MCD family.
If you are looking for a team to provide builder-friendly engineering solutions, contact us today for a consultation.