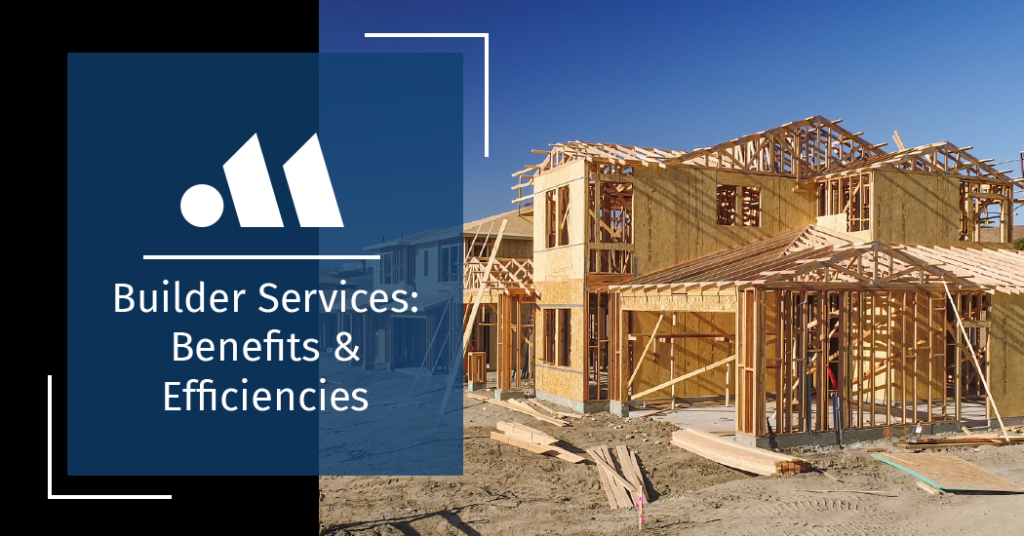 Monta Consulting & Design has served large and small builders for over 29 years. MCD began as a structural engineering firm, providing permit documents for residential construction. Over the years, our services expanded to include master planning, architecture, structural inspections, and builder services. The evolution of services was inspired by our teams' desire to serve builders with integrated and efficient solutions.
MCD is licensed in over 31 states and staffed with architects and engineers who collaborate throughout the design process to produce cost-effective and accurate plans. In addition to the licensed professionals, our project managers are experts in high-volume residential construction in multiple geographic regions. Our experts are supported by an experienced drafting and administrative team who work together for the client's benefit.
Our Proprietary Approach
Besides the inherent efficiencies of full-spectrum design services with one team, MCD understands what makes builders successful during every step of the design process. Read more below about how our team produces better results for each service.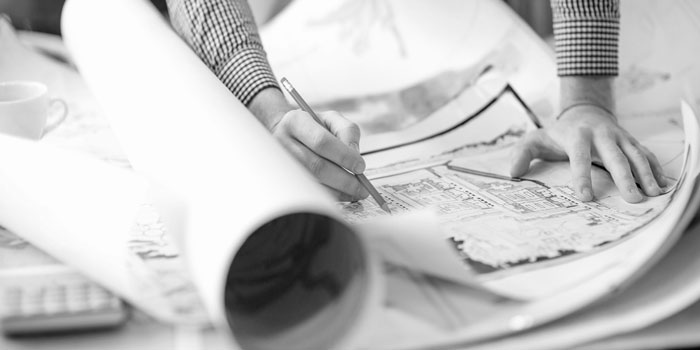 Master Planning
The master planning service begins with discovery, where our team investigates and prioritizes the goals of the stakeholders. Before starting the artistic vision, designers also consider the market demand, target demographics, growth patterns, and jurisdictional requirements or limitations. Collaboration is the foundation of MCD's charrettes and design development. The joint effort ensures that investor or municipal presentations and sales collateral are successful. Click here to learn more about our master planning philosophy and approach that maximizes density and return on investment.
Architecture
As a full-service architectural firm, MCD understands the responsibility for carrying your project vision through to realization. Services for new product lines include creating a comprehensive roadmap through various phases, including due diligence, conceptual planning, design development, and construction documents. Input from the builders' construction, marketing, and purchasing teams is implemented to produce cost-effective plans that will yield higher returns.
Engineering
The foundation of our organization is structural engineering, but our reputation is built on providing more than calculations. Traditionally, the perception of structural engineering results in limited, rigid solutions. MCD produces multi-faceted solutions with our value engineering service. We understand the complex balance of materials, cost, regulatory codes, and structural integrity. As a result, our value engineering approach often results in bottom-line savings for the builder or developer.
Another service our engineering and project management team provides for builders is delivering truss layouts and coordinating with truss manufacturers. Plans are pre-engineered and then back-checked against the shop drawings. This method allows purchasing departments to move forward with cost analysis, purchase orders, and expedited permitting. To learn more about our engineering approach, visit our services page.
Builder Services
In addition to traditional design services, MCD offers services specifically for builders and developers as described below:
Base Plan Management– A service that produces complete construction document sets for all floor plans, elevations, and options before permit.
Product Analysis – Through base plan management, our team can provide a product analysis report explaining what models, elevations, and options are most successful in the market according to permit requests.
Expedited Permitting- When base plans are complete, our team is able to deliver sealed construction documents in 3-5 business days. For faster turnaround times, in jurisdictions that allow, master plan permit sets can be pre-approved and permitted in as little as 5 business days.
To learn the details of our builder services benefits, click here.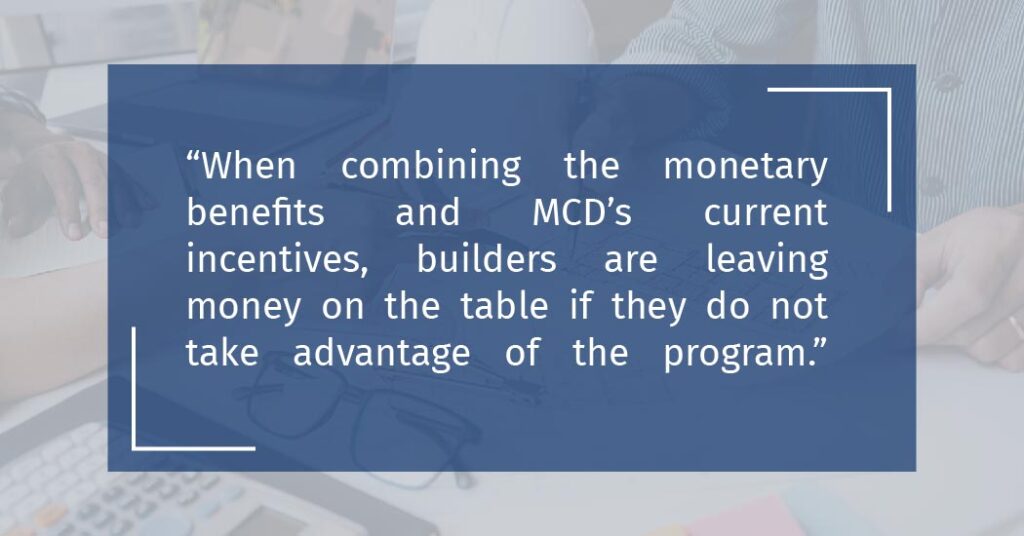 Benefits of MCD's Holistic Builder Services
When all of the services at Monta Consulting & Design are combined, builders and developers can expect results such as:
-Reduced Research & Development Expenses
-Reduced Carrying Cost
-Reduced Construction Cost
-Reduced Construction Errors & Field Delays
-Increased Return on Investment
-Increased Marketability
Start Taking Advantage of MCD's Builder Services Today
Monta Consulting & Design's services will change your operations for the better. We understand it takes a commitment and an up-front investment, especially for existing product lines. Our summer incentives listed below help offset costs and downtime.
Zero Cost: Incur no start-up costs for qualifying product lines, volume, and contract terms.
Zero Downtime: Take advantage of the build-as-you-go option for qualifying contracts.
Multi-Region Incentive: split design development expenses and qualify for further discounts for adding new divisions or regions to the MCD contract.
When combining the monetary benefits and MCD's current incentives, builders are leaving money on the table if they do not take advantage of the program. Contact our team of experts today for a consultation to develop a customized solution that will reduce costs and improve your bottom line.