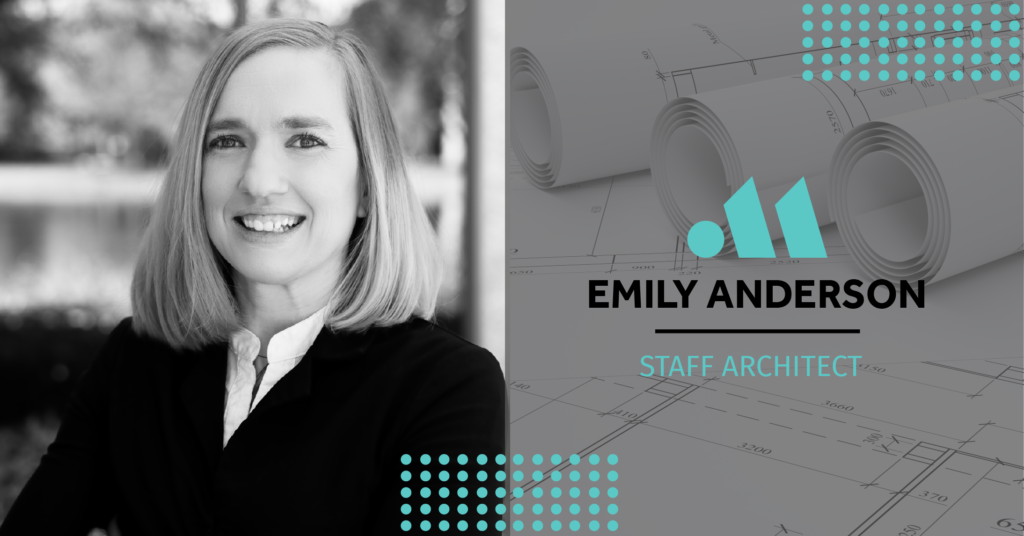 Staff Architect, Emily Anderson, (AIA,NCARB) received her degree in architecture from Washington University in St Louis before pursuing her Master's in Architecture from the University of Florida. Since then, she has worked as the lead of numerous projects focusing on commercial architecture.
Commercial Architecture Experience
Before joining MCD, Emily worked as a contracted designer and Project Manager for an array of notable projects. Her portfolio includes Damai Resort which featured unique three story townhomes. It also includes the renovation of Pompano City Centre, an outdoor shopping space in Ft. Lauderdale, FL. In Central Florida, Emily has worked on several retail projects, including HH Gregg, Twistee Treat, and Piazza Roma. Read more about Emily's experience abroad and at MCD.
Experience Around The World
Emily has also played a vital role in developing a complex that contained a school and church in Nairobi, Kenya. In the beginning, there was no survey available or knowledge of where the easements for future services such as sewer and water would cut into the property. This presented the task of master planning the existing site and producing documents for the existing structures and future plans.
The humanitarian project provided a source for clean water – one of the only available in the area. The property started as a landfill located in one of the world's most impoverished areas. The investment into the community has allowed the surrounding area to progress, including housing developments and shops. The school has grown to serve all levels, from pre-K through high school.
Completing the construction documents in metric presented an added challenge to the project. However, this prepared Emily for later work on a housing project in Egypt.
Emily's Career at Monta Consulting & Design
Since joining the MCD team in 2013, Emily has elevated her career through their tuition reimbursement plan and pursued her Master's degree from the University of Florida.
"The tuition reimbursement made it possible for me to complete my degree without taking on additional student loans. MCD was flexible with my work schedule, so I could attend class and continue supporting my family. I am so grateful for the opportunity that this gave me and the expanded credentials I have been able to earn."
Emily has played an integral part in many MCD projects but stated "My favorite project so far is a mixed-use project currently in development. This has been a great opportunity to flex my design skills with a larger master planning project. It is very exciting and has the potential to shape the future development of the up and coming city."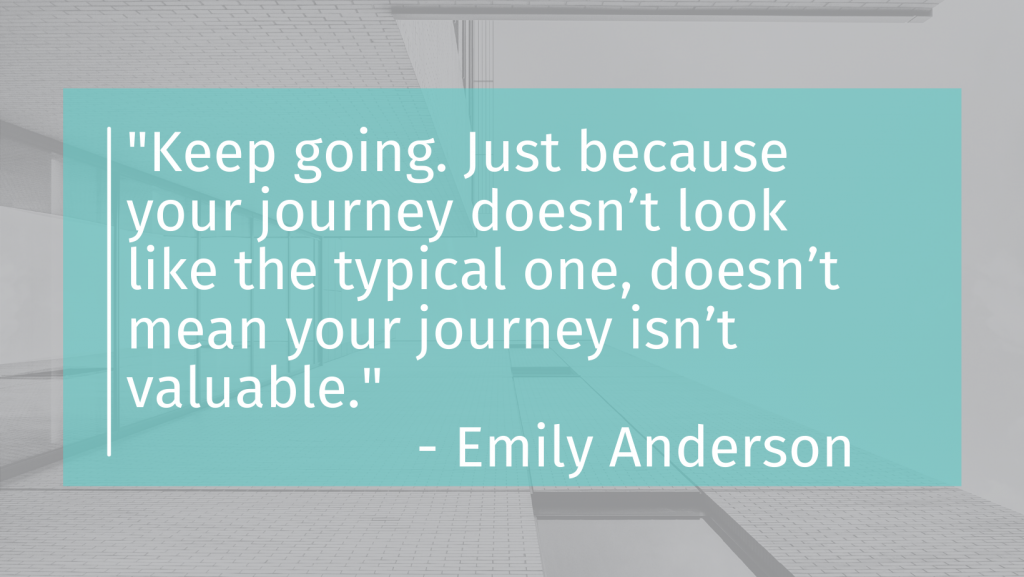 Emily's abilities and skills expand beyond the realm of commercial architecture. She is a crucial part of our team of experts who understand a wide range of architectural genres. If you are looking for skilled architects for your next commercial project, contact us today for a consultation.