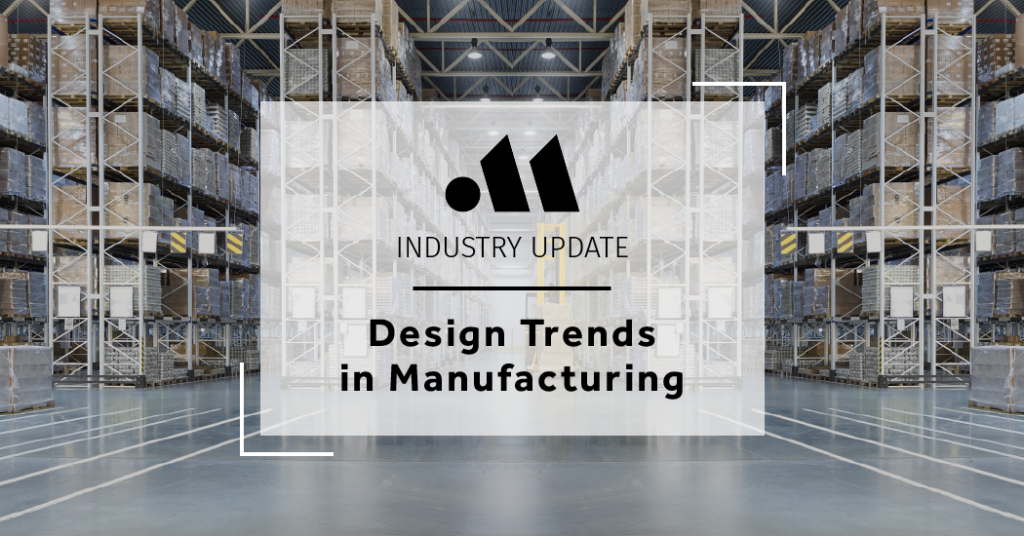 As the world around us continues to change, it is crucial to remain informed of design trends that directly impact your industry. Monta Consulting & Design is here to help you keep up with emerging movements in manufacturing design. Previously we highlighted market projections for industrial investments indicating a resurge in manufacturing in the United States. However, the demand is being met with different design trends than historically used in large industrial parks, as discussed below.
Market Shifts Impacting Industrial Design
Labor Shortage
At the pandemic's start, the economy recorded a loss of roughly 1.4 million U.S. manufacturing jobs. This unprecedented drop set the manufacturing labor force back by more than a decade. Since the pandemic, the industry has only filled approximately 63% of the previous jobs. Former personnel entered early retirement or pursued a different career field that provides more safety, flexibility, and work-life balance. The manufacturing industry has resorted to offering salaries for entry-level jobs higher than in competing industries, but the quit rate is just as high.
A study by Deloitte reports that U.S. industrial manufacturing anticipates having 2.1 million unfilled positions by 2030. As a result, industry leaders will be relying on a different approach to recruiting and employee retainment that could be influenced through facility planning and design. Another long-term approach to meeting the demand will be developing a fully autonomous manufacturing process.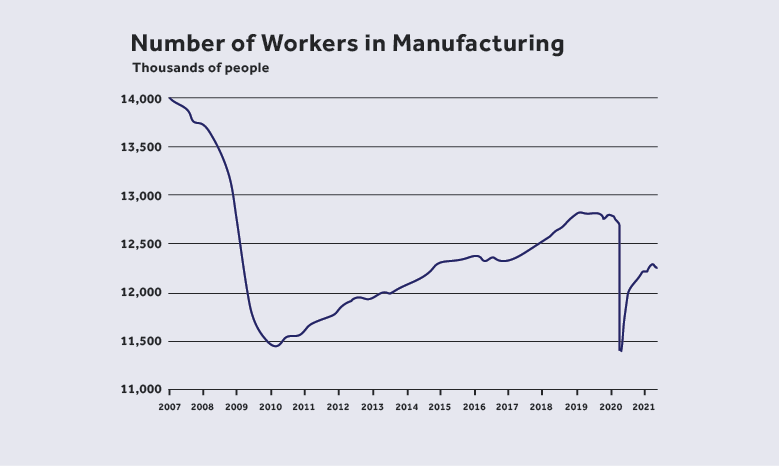 Consumer Behavior
As discussed in previous issues, the COVID-19 pandemic has forever changed consumer behavior. Due to lockdowns and safety concerns, consumers sought a safer way to receive goods, and online shopping with home delivery platforms led the way. This shift impacted manufacturers because shoppers could easily compare price and quality resulting in a dramatic increase in demand for the most competitive products.
Logistics
Abandoning traditional retail shopping methods dramatically impacted distribution and logistics, by default making drivers the point of contact for product delivery. The rapid increase in demand for delivery put a strain on the transportation industry from cargo ships to your local personal delivery service. Coupled with increased demand and the trend to re-shore operations, the United States' infrastructure cannot support the population growth and demand.
Manufacturing Design for Solutions
As consumer demand grows for volume, quality, convenience, and price competitiveness, manufacturers are implementing a "Lean" process to remain relative in the market. Lean manufacturing optimizes a manufacturing system to minimize waste while maintaining productivity. One benefit of reducing waste and errors was better-identifying issues and solving them quickly before they could damage production on a larger scale. The primary goal is to minimize costs and turnaround time within a manufacturing operation with several different techniques that help eliminate:
Defects
Overproduction
Transportation
Extra Processing
Inventory
Alongside eliminating waste to overcome the supply and demand gap, many other strategies are being implemented to mitigate the labor shortage and logistical issues.
Location & Scale
Previously, we mentioned re-shoring, which is a return to localized production and near-sourcing. Traditionally, manufacturing facilities have been developed in large industrial parks in relatively remote locations as compared to product distribution points. However, rising transportation costs and lack of infrastructure make operating multiple smaller sites in various regions more cost-effective. This strategy also allows manufacturers to be more responsive to localized demands giving them a competitive edge.
Transporation
As the facility's scale evolves, so does the variety of transportation methods to distribute goods. Formerly, pick-up areas were designed primarily for semi-trucks through loading dock designs. During COVID-19, smaller delivery vehicles such as box trucks and vans were dramatically delayed because of their inability to access the manufacturing facility. With more localized and downsized distribution points, the types of delivery vehicles will continue to evolve. Designers must have foresight when planning loading areas to accommodate diverse transportation types such as autonomous vehicles and even drones in the future.
Employee Friendly Work Spaces
As more career opportunities become available that offer flexibility and improved work-life balance, industries that were previously structured are now seeking solutions to provide this atmosphere to employees. Studies suggest that abandoning traditional hierarchy and creating unique shared spaces cultivates collaboration and ultimately more revenue because of transparent communication. Additionally, recharge or recreation areas, staples in office culture, are now transcending to the manufacturing world to increase employee engagement and satisfaction.
Technology
Another way to alleviate labor shortages is to implement technology to assist existing personnel or eliminate more monotonous manufacturing positions. One trend is to utilize technology to work remotely, controlling equipment and communications through virtual reality. Another continuing trend is to develop completely automated processes relying on machinery versus laborers. Like the evolution of transportation, technology progresses rapidly, requiring foresight and intentional planning. Therefore, it is more important now than ever to integrate mechanical and electrical infrastructure that will accommodate these manufacturing design features and allow growth in the future.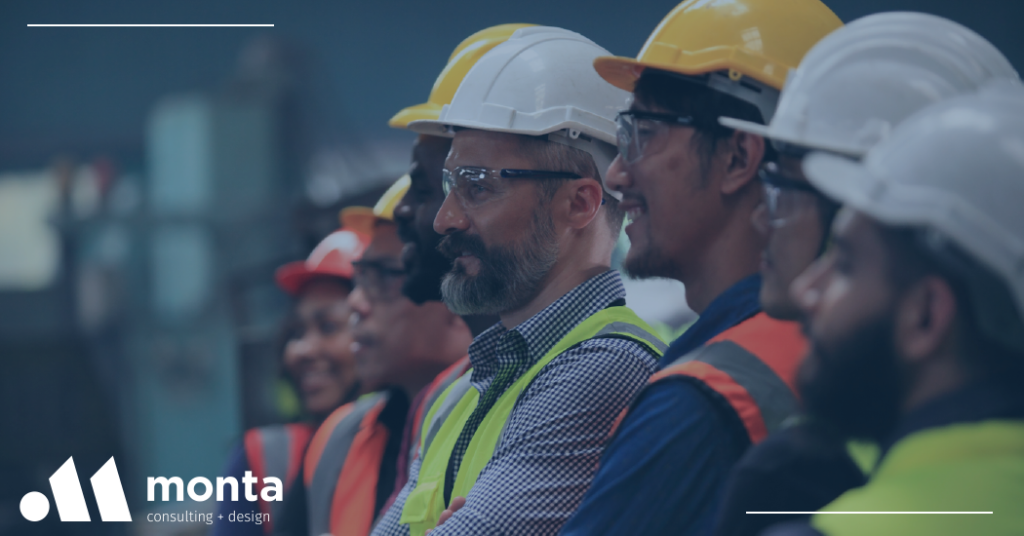 2022 Outlook
Positive economic indicators show recovery has gained momentum at the end of 2021, despite historical labor and supply chain challenges. Industrial production has surpassed pre-pandemic levels, and growth is expected to continue in the new year of 2022. Manufacturers are rebuilding and relocating supply chains to gain an advantage over the expected continuing transportation challenges in 2022, and an acceleration in digital technology encourages operational efficiencies. Over 40% of surveys held by manufacturing executives show consistent promise in these efficiencies to grow well into the future.
It's crucial to follow progress to remain relevant and competitive as our world changes day by day. The Monta Consulting & Design team understands the importance of keeping up with the design trends and implementing them for your success. If you are interested in investing or developing a manufacturing facility, Contact us today.