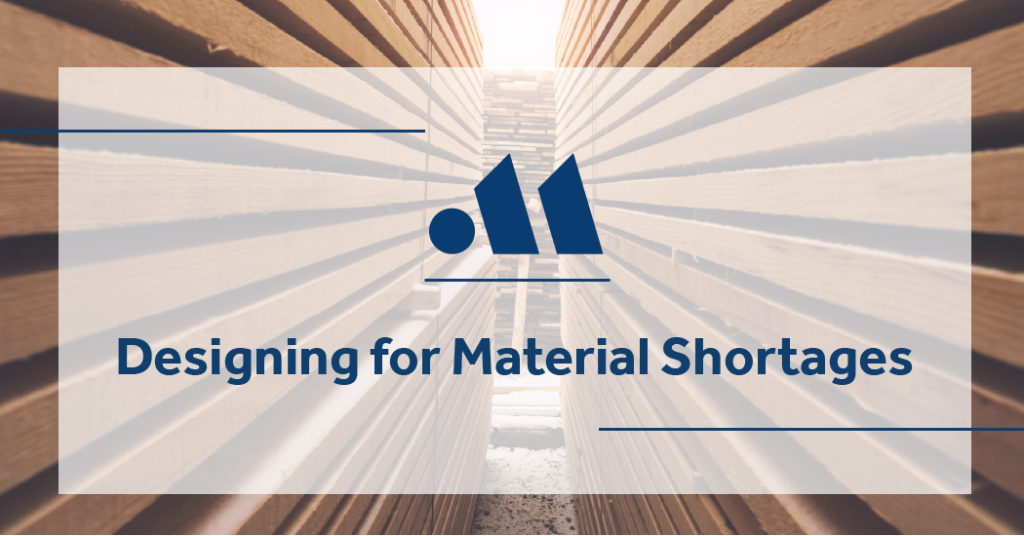 Last year resulted in unique challenges to the construction industry. Most builders and developers experienced supply chain shortages and delays that influenced decision-making and progress. The cause of material shortages is primarily due to decreases in the labor force and increased demand for housing. (For more detailed information about these issues, read our October 2021 issue addressing the housing shortage.) Although we have faced logistical challenges anticipated to continue into 2023, the Monta Consulting & Design team has developed many solutions for builders to succeed.
Most Costly Material Shortages
Lumber
One of the most volatile products susceptible to price changes is lumber. Since 2020, the construction industry has witnessed an increase of 288% in lumber costs. The rapid cost increases have caused builders to seek alternative solutions. Some of the solutions that MCD provided to builders to achieve lumber savings are:
Converted wood frame construction methods to cold-formed steel, also known as light gauge steel
Provided design calculations for lower grade European lumber due to the surplus and availability of inventory
Designed conventional frame trusses instead of plated trusses due to labor shortages and manufacturing delays
Sheathing
OSB sheathing was historically more affordable than plywood but increased over 500% in cost over the last two years. The production of OSB is labor-intensive and comprised of lumber. These factors, along with demand, have contributed to the price increase. Our team was able to offer our clients the alternatives below:
Reviewed and suggested material options for sheathing, such as Thermo-ply
Developed alternate shear-wall designs that reduced the amount of OSB sheathing needed
All Material Shortages
Mentioned above are some of the supply solutions achieved through the design for structural elements. Below is a list of material shortages builders can expect until 2023, as surveyed by the NAHB.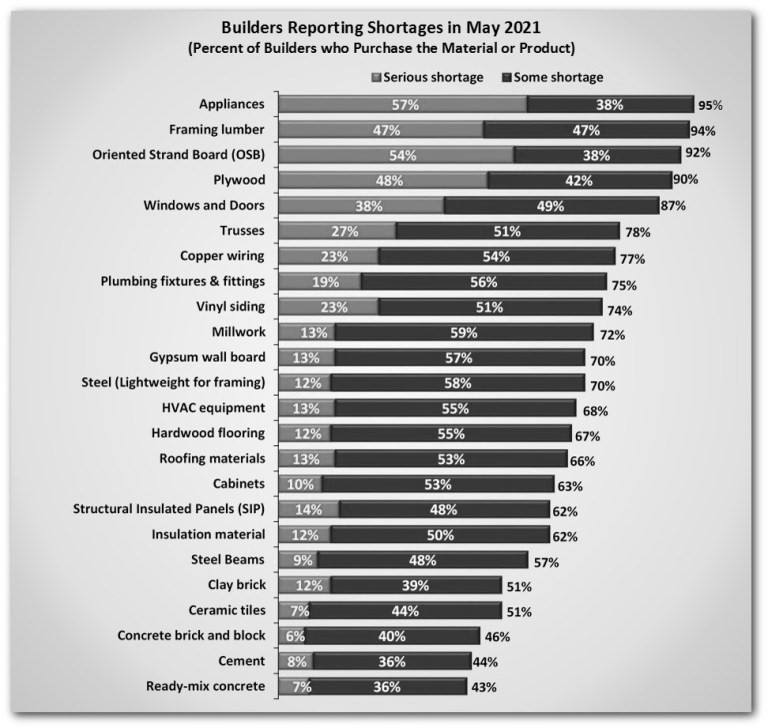 As indicated in the diagram, material shortages span far beyond the topics previously addressed. However, Monta Consulting & Design is ready and able to provide creative design solutions to mitigate other supply shortages for builders and developers through our builder services. To learn more about our expertise in builder services, click here.
Base Plan Management
One facet of Monta Consulting & Design's builder services that addresses material shortages is base plan management. Streamlining the design mitigates inefficiencies in a regular market and proved effective in an unpredictable market. Strategies for standardization during supply shortages include:
Reducing the number of structural options offered to the buyer while still delivering variations in design
Coordinating with suppliers on what is currently manufactured and providing a design in accordance with available inventory and production. For example, window manufacturers only produce specific sizes for the foreseeable future, and planning for the proper window opening is crucial for efficiency.
Establish construction method standards and details that allow purchasing staff to better plan and procure materials. Standardizing materials also increases buying power.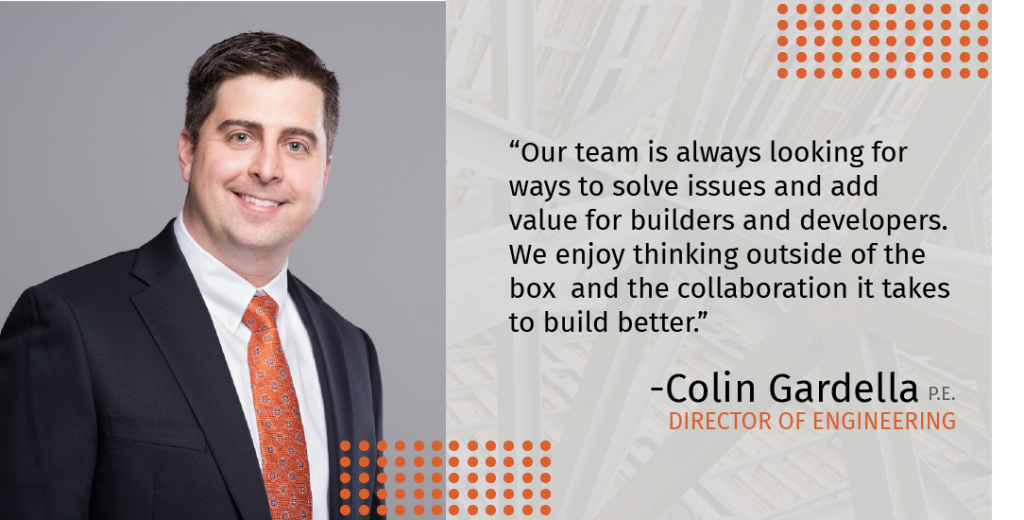 If you are struggling with supply shortages and need streamlined design solutions, contact our team with over 28 years of experience serving builders and developers. We are ready to help you find a holistic solution!