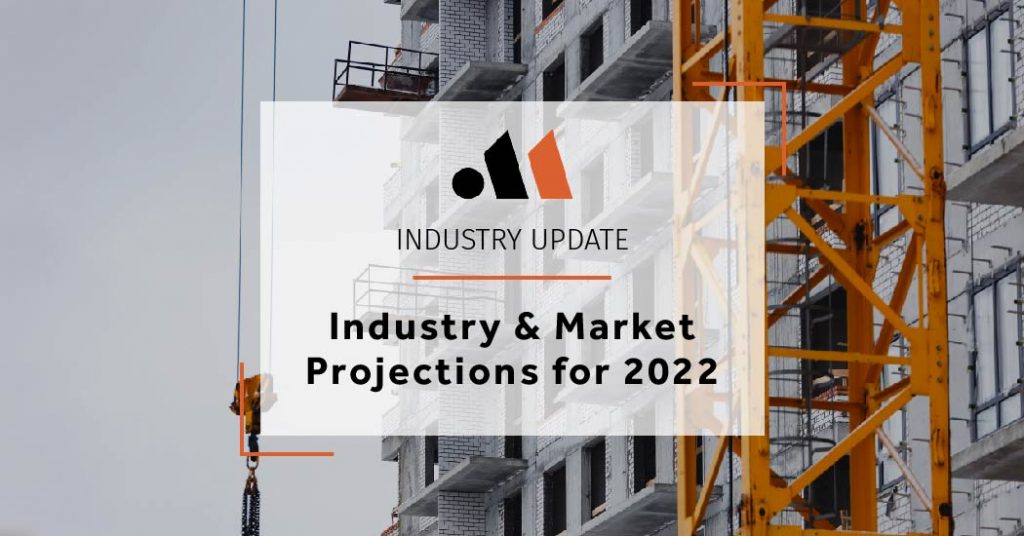 Monta Consulting & Design is intentional about keeping our clients and team informed and prepared for the future. As 2021 reaches a close, we're looking forward to what 2022 holds. MCD researched finance, real estate, the supply chain, and how the design world will support housing industry market demands in determining future projections. 
Economic Outlook
The U.S. economy has been slow to rebound since the COVID-19 pandemic, and experts at the U.S. Bureau of Labor Statistics expect a continuation of slow growth and recovery. However, the good news is that there is still growth despite the obstacles at hand on a global level. An annual growth rate in the GDP of 3% is considered normal, but predictions indicate that we will only reach a GDP growth of 2%-2.5% in the foreseeable future.
The shortage of the labor force will continue to be the root cause of slow growth in the United States. While many claim the COVID-19 pandemic has caused the imbalance, it merely expedited what was already in motion. The labor shortage is primarily due to baby boomers aging out of the workforce at a rapid pace. In addition, the generations succeeding them are slower to enter the workforce and are choosing different career paths. Before the pandemic, predictions already indicated that there would be a labor shortage as the baby boomers started to retire.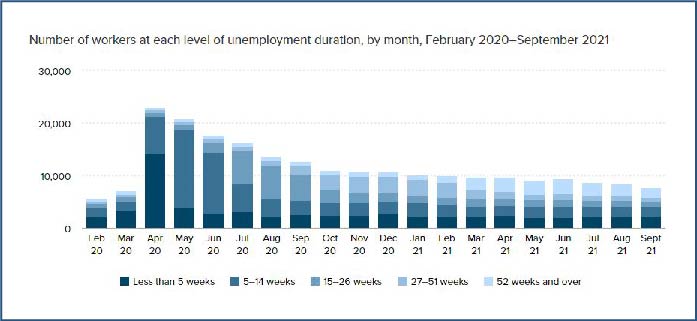 The deficit is expected to continue until the workforce population is proportionate to the unemployed population. The service and manufacturing industries have experienced the most significant shortages, negatively affecting the supply chain. Shortages in these particular industries are predicted until 2030.
A key indicator for growth is that the federal reserve will continue holding low-interest rates. These rates should encourage investment despite the high unemployment rate and consumer uncertainty. Interestingly, consumers are becoming more financially savvy, and estimates imply that they will be spending less on consumer products and more on personal investments in 2022.  
Housing Industry Projections
Ironically, as the workforce shrinks, the overall population continues to grow. Therefore, population growth figures suggest that the demand for housing will continue to rise. The demand will be compounded by the existing housing shortage, detailed in last month's issue of Monta Media.
Single-Family Housing Projections
The industry has been underbuilding during the last decade due to the 2008 financial crisis, and today, the housing market is short more than 4 million units. Millennials seeking first-time homes continue to lead the way with approximately 37% of the market share. Generation X follows them at 25% of the market share and are upsizing their homes. Single-family housing industry projections predict a similar performance to 2021 due to material and labor shortages.
Multi-Family Housing Projections
While the single-family market strives to make up for unit deficits for first-time home buyers, we predict multi-family housing will thrive throughout 2022. The multi-family market slowed during 2021 as people chose to live in more suburban settings during COVID-19. However, with the vaccine and treatments available, people are returning to more urban lifestyles. In addition, multi-family solutions provide a more affordable price point. As a result, it is expected that multi-family investments will return to the same performance as 2019.
Construction Solutions
While this gap between supply and demand won't close overnight, the construction industry is taking active steps to improve it. Supply chains faced immense changes in 2020 and 2021, as the COVID-19 pandemic impacted countries and industries worldwide. As a result, national lockdowns slowed and even temporarily halted the flow of raw materials and finished goods. These changes are to remain until mid-2022. However, most are preparing for another year-long stint of supply and labor shortages.
Builders are taking a proactive approach to reduce production disruptions. One strategy they are using is to pre-order materials such as lumber and windows at the time of permit approval. In some instances, this requires coordinating and negotiating with financial institutions to secure cash flow for larger pre-construction material deposits.
A resurgence in manufactured building products is also providing solutions to the construction industry. Manufacturing components is beneficial to builders because of the direct connect to raw materials and their ability to buy in bulk, offering some stability in pricing. The manufacturing process also reduces the number of laborers needed in the field and ensures that the construction time remains on schedule.
Design Solutions
New Urbanism is a holistic movement constructed in the early 1980s. Its pragmatic design supports mixed-use development and contributes to cutting costs and production time in the construction industry. Higher densities in communities reduce land use per unit, decrease horizontal construction costs, and lower municipal infrastructure costs.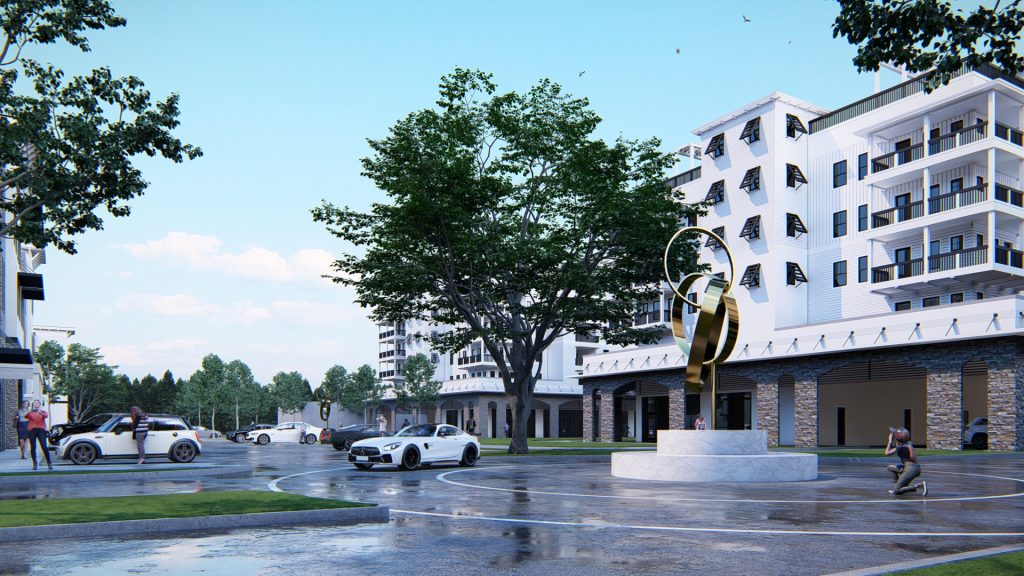 Alongside increasing density in neighborhood communities, architects are looking to repurpose existing buildings. For example, deserted hotels and shopping malls are now converting into mixed-use developments with multi-family. These innovations provide potential for market expansion, despite present cost and labor concerns.
A Secure Future with MCD
Monta Consulting & Design provides a holistic approach to overcoming the obstacles faced by the industry. Our dedicated team of specialists provide the expertise needed to deliver design solutions to mitigate supply chain and labor shortages as predicted by housing industry projections. Contact us today for a consultation and start building for a better future.