MCD Project Spotlight
Bay Point Luxury Residence, Dr. Philips, Orlando
Bay Point Luxury Residence, Dr. Philips, Orlando
This custom luxury estate near the renowned Bay Hill golf course in Dr. Phillips, Florida, hosts eight different highly rated K-12 schools. In addition, the area surrounds premium grocers, restaurants, and entertainment venues such as Universal Studios. It is a perfect location to grow a family in the bustling Orlando metropolis.
This luxury estate is nestled in the exclusive gated community of Bay Point that began in 1979. The blend of old-world design and modern amenities is complimentary of the surrounding estate homes while offering every convenience to the homeowner. This home was constructed on one of the last remaining waterfront lots with a triangular shape which presented challenges for the designer when planning the footprint that would still capture the panoramic views of Lake Tibet.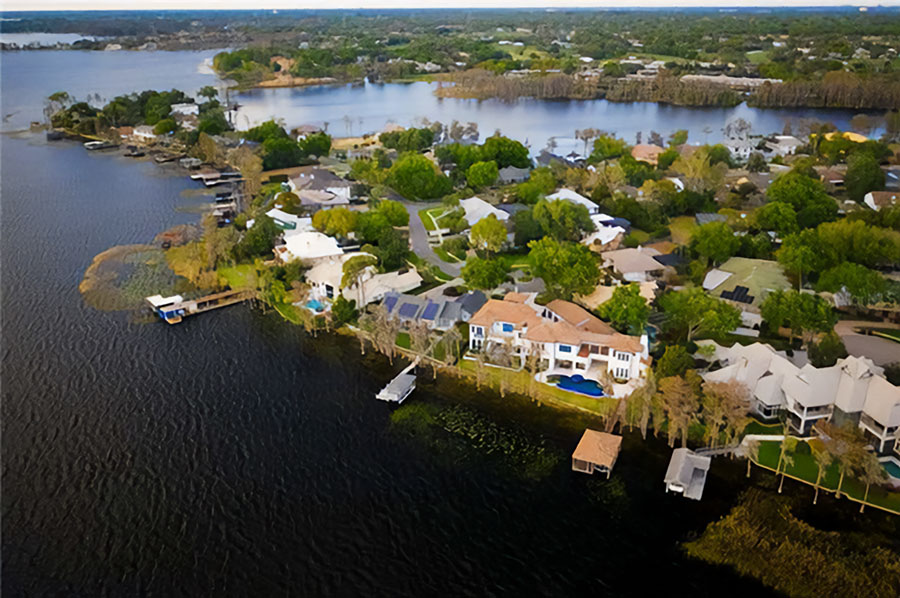 Monta Consulting & Design served as the structural engineer for this estate home that includes over 10,000 square feet of living space. The home consists of two master suites, six bedrooms, and eight bathrooms. Elements such as the grand staircase, elevator, wine cellar, detached guest house, and pool bath with private cabana make this sprawling estate truly luxurious.
Engineering a vast space and luxury features add complexity to determining the best way to construct the project. This home was initially designed to be all-block construction. Prior to construction, a decision was made to convert the structure to frame on block to take advantage of cost savings. Our team was able to assist in providing the changes quickly and developed various design alterations to accommodate the change.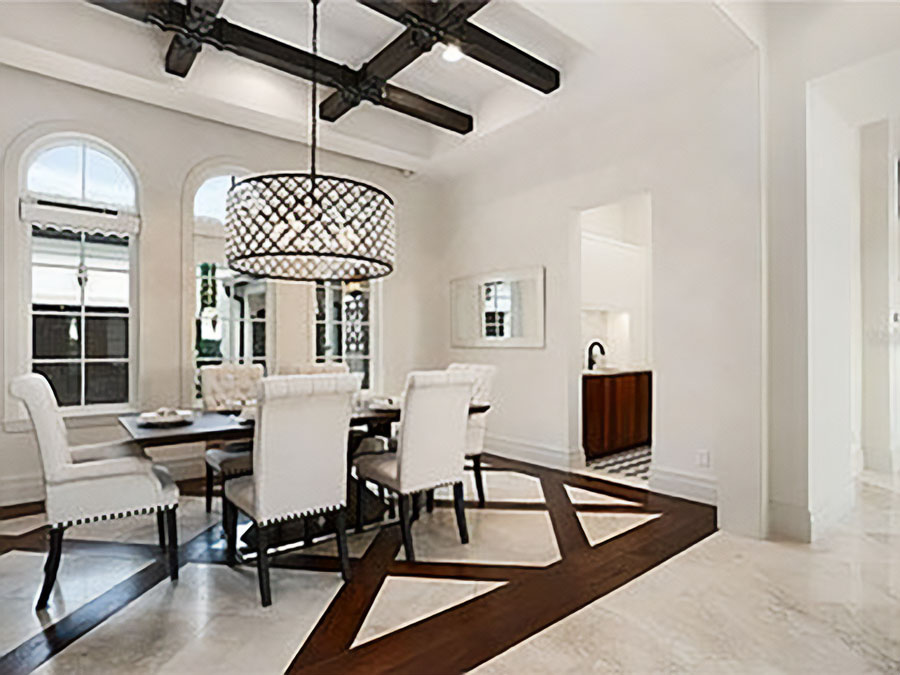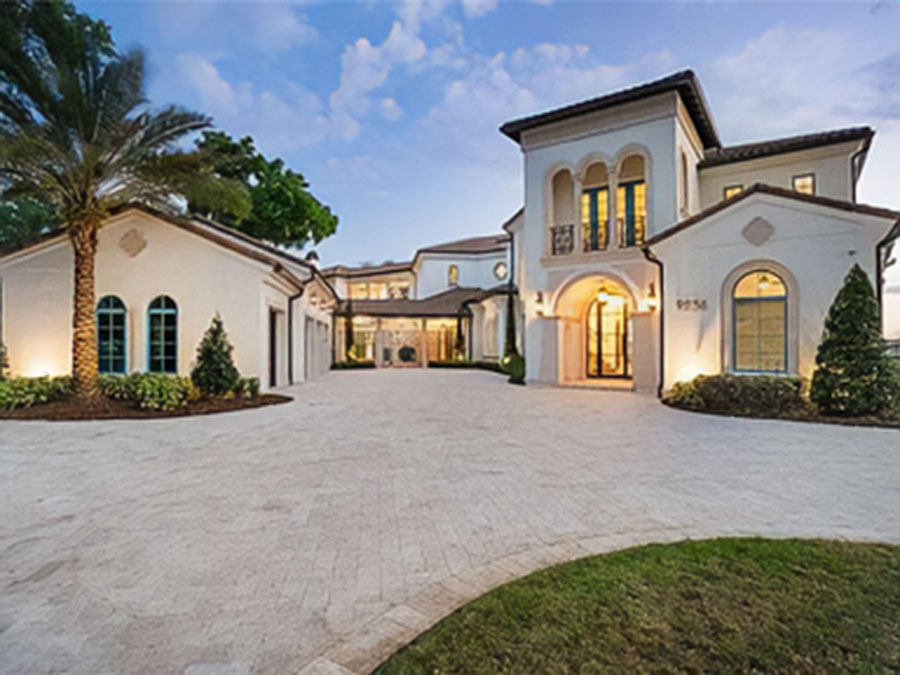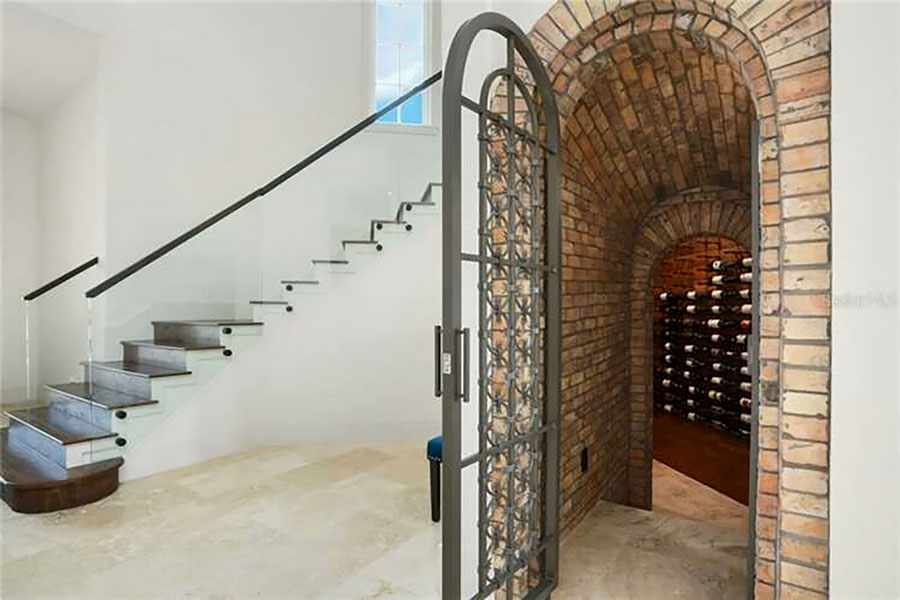 The location and soil condition were considered for engineering the foundation of the waterfront home. The stem wall with compacted fill foundation design addresses any concerns about the stability of the soil and adds to the luxurious feel by raising the floor height and overall vertical presence of the home.  
Special considerations for various ceiling details that included tray ceilings, waffle ceilings, and drop ceilings ensured sufficient structural support. The wine cellar underneath the grand staircase resulted in additional reinforcements to the adjacent exterior wall. There are countless details that our team created to bring the designer's vision to life.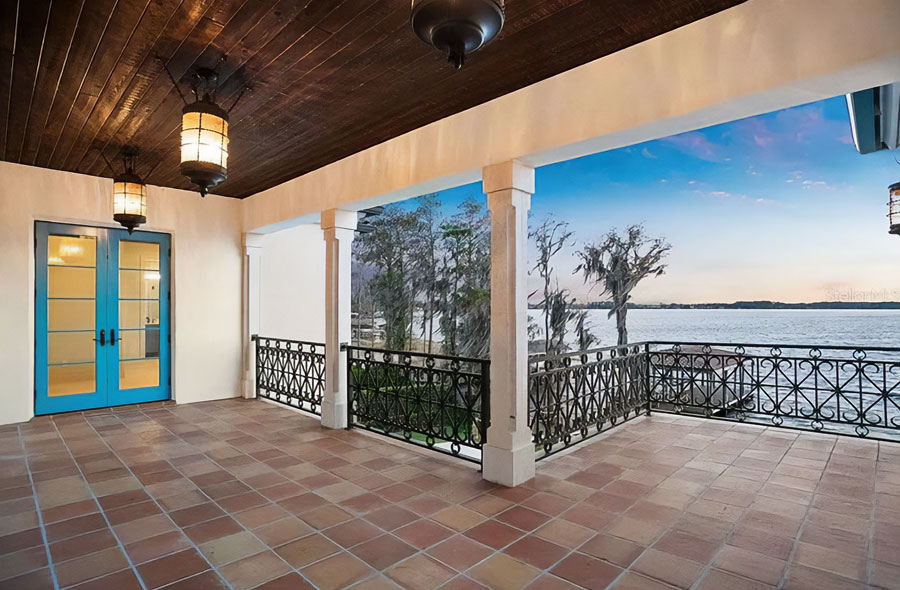 The Monta Consulting & Design team is dedicated to working with homeowners and designers to achieve the best solutions, no matter how unique the design parameters. In addition to engineering, we offer field observation services during construction to ensure that your vision is completed correctly. If you are looking for a team who engineers it right from the beginning and will be by your side until completion, contact us today for a consultation.
---
ABOUT MCD