MCD Project Spotlight
Latham Park Amenity Center
Latham Park Amenity Center
Latham Park is located in the city of Winter Garden, FL. Serving as a suburban community to Orlando, Winter Garden is listed on the National Registry of Historic Places and has a notable downtown center and bike trails. The city has been intentional about preserving the history of the community while incorporating modern amenities and conveniences. It is a reputable place for young families to thrive.
Winter Garden is also known for the popular planned urban development, Horizons West, where the Latham Park and its amenity center was built. Nestled between Winter Garden's downtown center and Orlando's theme parks, this location offers a highly sought-after lifestyle. The Latham Park community hosts a playground, swimming pool, nature preserve boardwalk, and a village marina. A staple of this neighborhood is the pool cabana and outdoor fireplace that the Monta Consulting & Design team had the privilege of designing.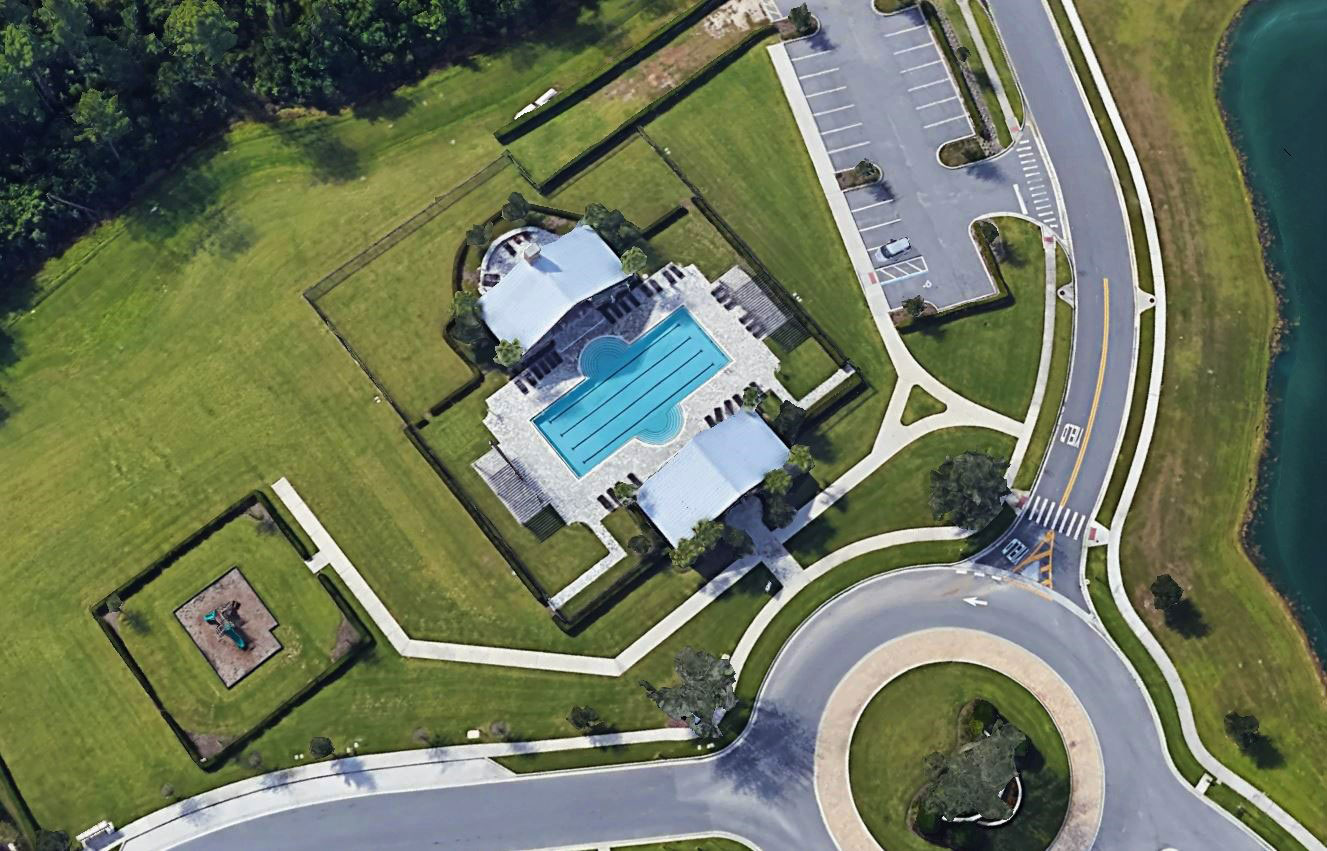 The architectural design of the community complements the surrounding homes with a blend of craftsman and rustic elements. The triangular roofline with exposed rafters and beams, and heavy columns was the inspiration of the design. The shaker siding and stone finish further enhance the craftsman look. Every detail, including the pool and the double-sided fireplace to the color palette of rich earthy tones, achieves the design intent of blending into nature.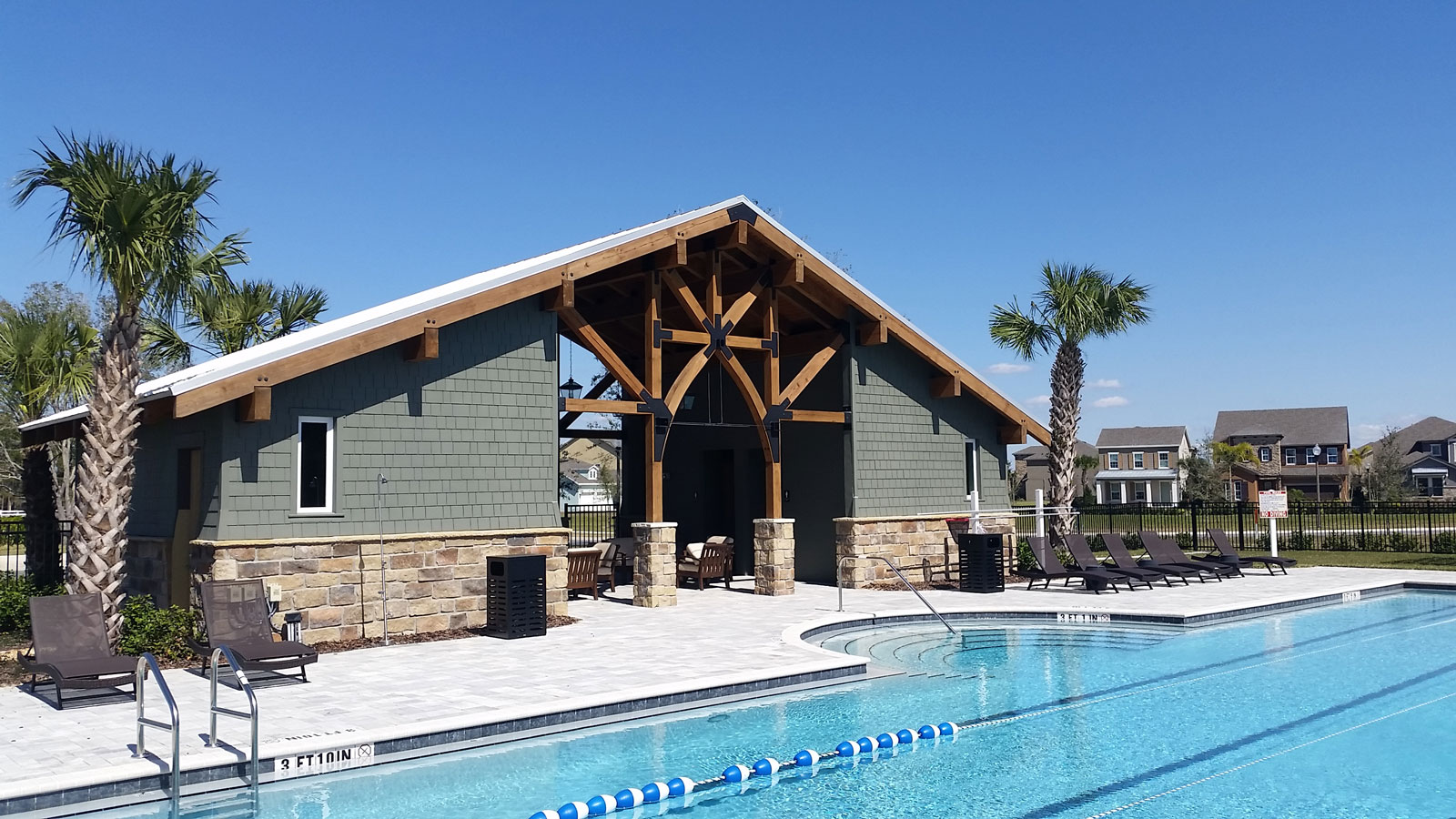 Our engineering department was able to bring this vision to life with creative and cost-effective ways that were more beneficial to the builder. Our team designed a custom splice plate connection for aesthetics and functionality. While the exposed rafters at the overhangs look continuous to the heavy timber beams in the main area, trusses were utilized in the enclosed roof areas to save costs without degrading the style. An additional custom detail created to preserve the authenticity of the design was a framing detail that resulted in a slanted profile of the shaker shingles versus a vertical profile. Our attention to detail provided noticeable cost savings to the builder.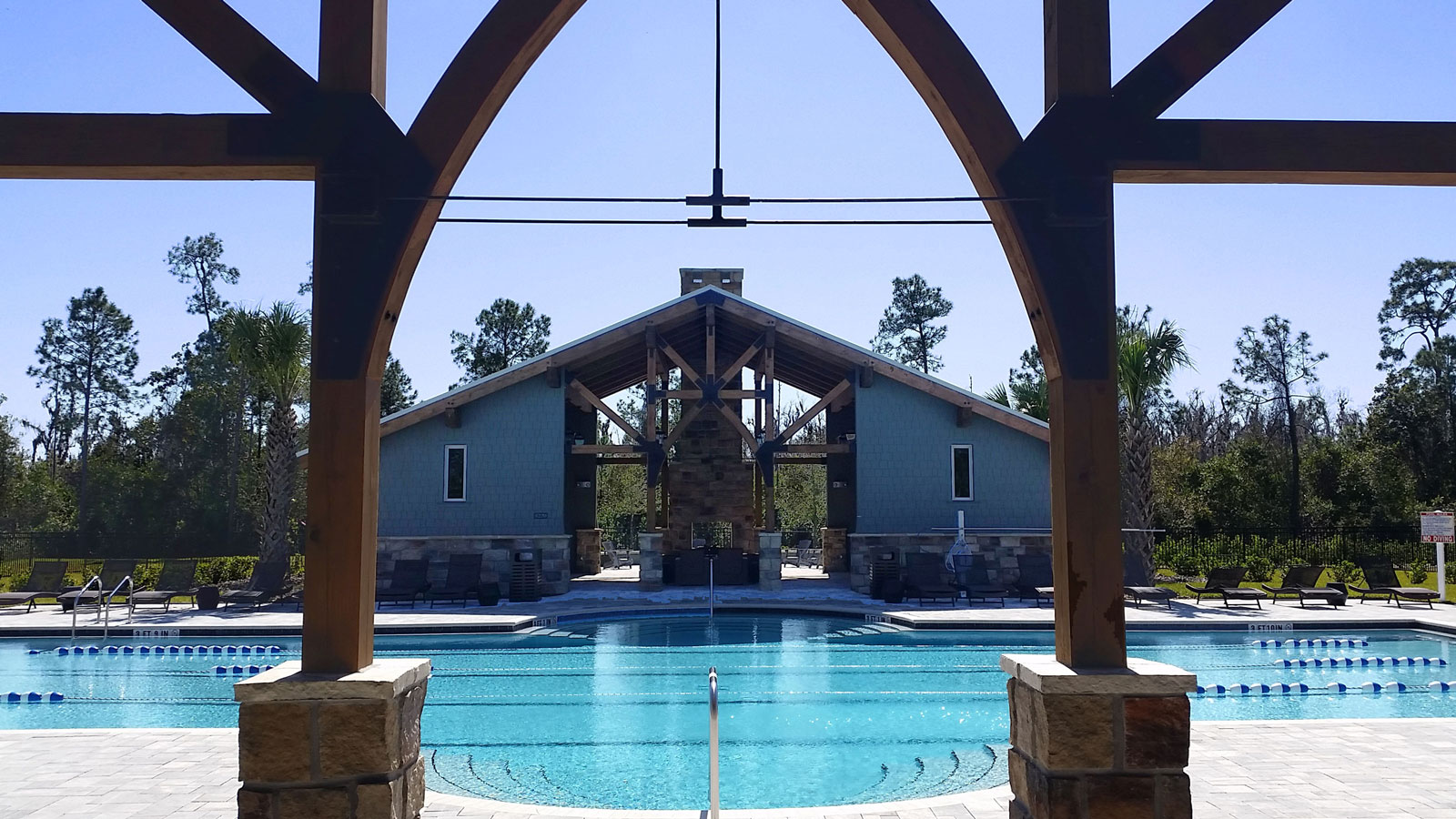 The Latham Park amenity center proves the benefits of choosing a design firm that can design and engineer. The collaboration between experts and our commitment to providing the best solutions for builders is the primary reason we could achieve an authentic craftsman look with economical solutions. If you are interested in a comprehensive design service that achieves maximum efficiency, contact our team of experts today for your consultation.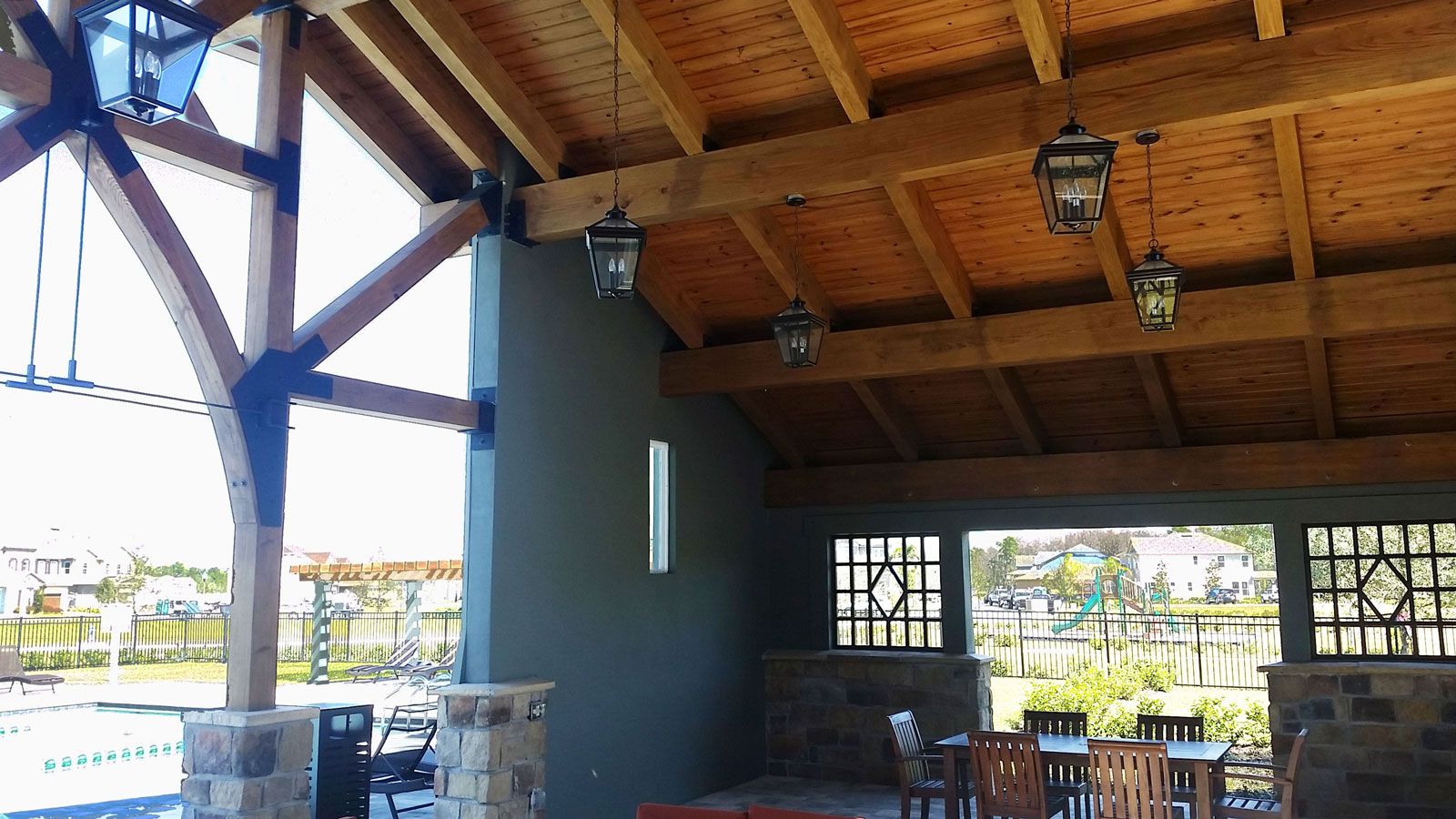 ---
ABOUT MCD