MCD Project Spotlight
Laureate Park at Lake Nona Townhomes
Laureate Park at Lake Nona Townhomes
Lake Nona is a blossoming planned urban development located in Orlando, FL. This community is designed with the future in mind and is home to many forward-thinking institutions in the medical, education, and aerospace industries. The VA hospital, Nemours, and the University of Central Florida College of Medicine are primary economic drivers of the community. Recently announced Vertiport, a German aviation company that creates airports for aircraft that land and take off vertically, will add a facility to the Lake Nona area.
The development team indeed considered all the crucial elements for a thriving community. Besides offering a place to build a career, it also provides a place to build a family. The residential portion of the neighborhood is health and wellness-centric, containing many pedestrian trails, community gardens, and parks. In addition, the carefully crafted housing options are diverse and inclusive of multiple demographics.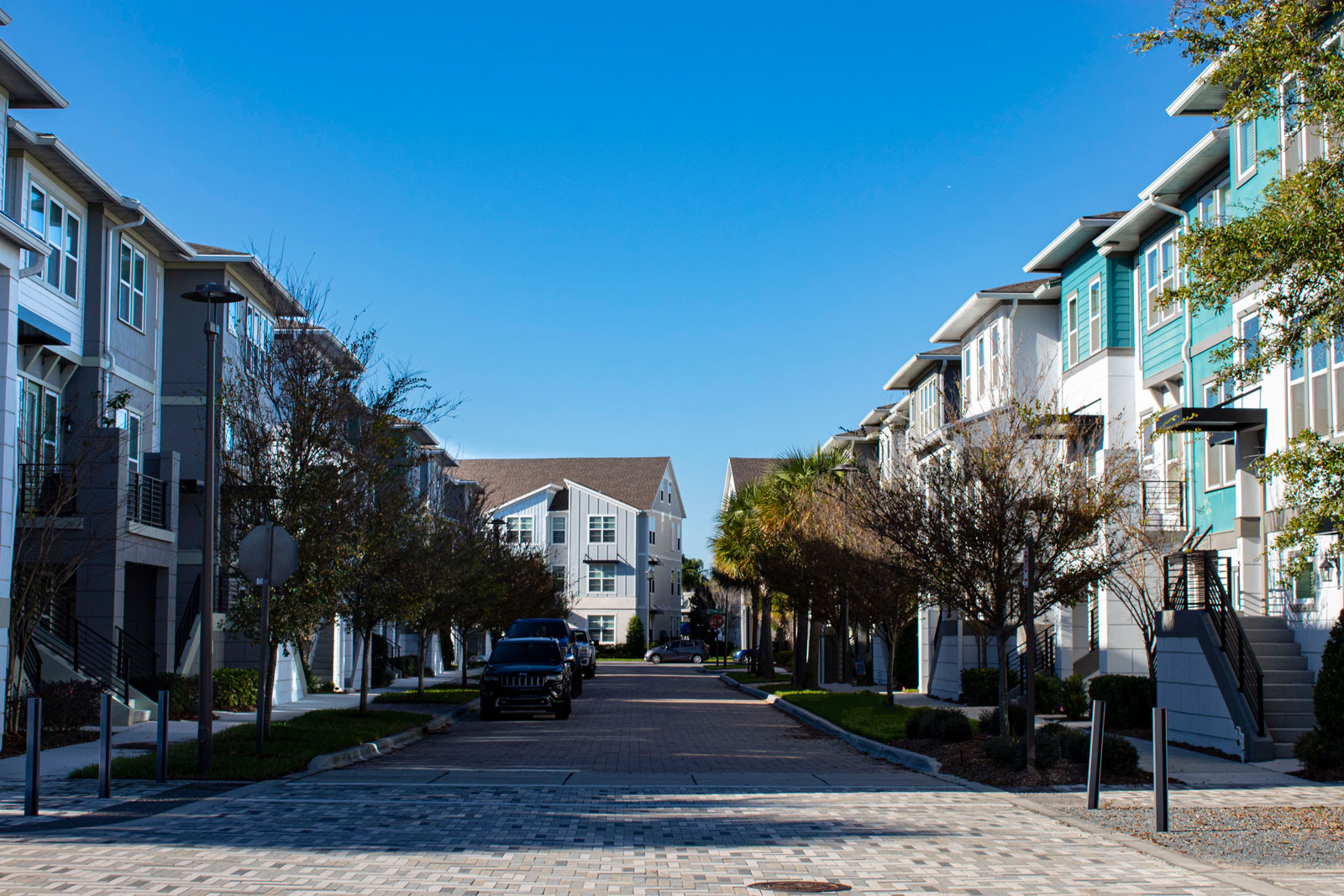 The builder designed these modern townhomes for the young professionals in the community. These three-story units contain 4 bedrooms, 3.5 baths, 2,095 square feet of living space, and a 2-car garage. Monta Consulting & Design engineered two building types, consisting of four-unit and five-unit configurations. Two variable elevations were offered, along with some unique interior options for aging in place and accessibility.
The structural engineering team provided solutions for the block/frame construction method and the framed shear walls for the high-volume entryway. In addition, we made considerations for cantilevered balconies and the structural reinforcement of the aluminum awnings.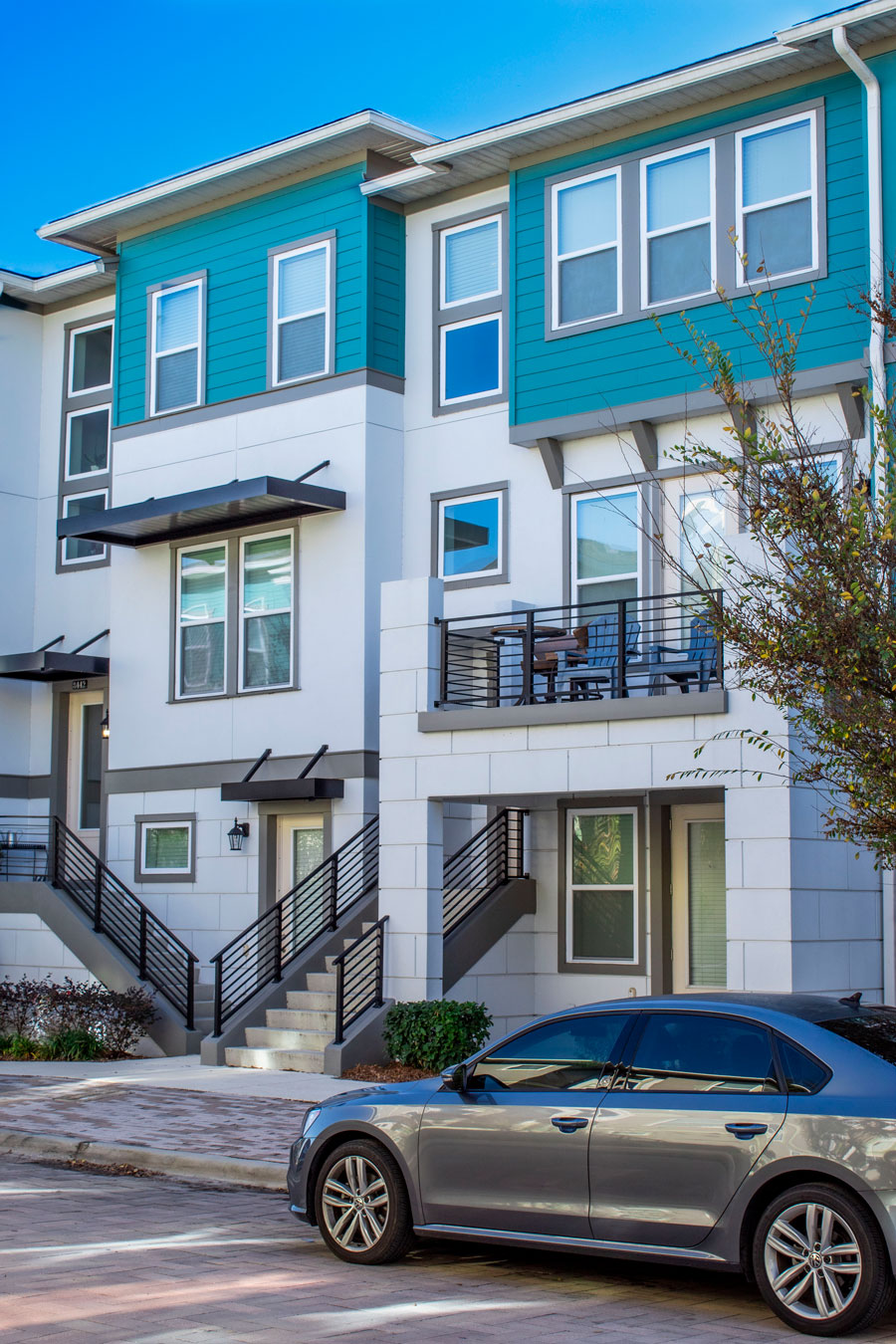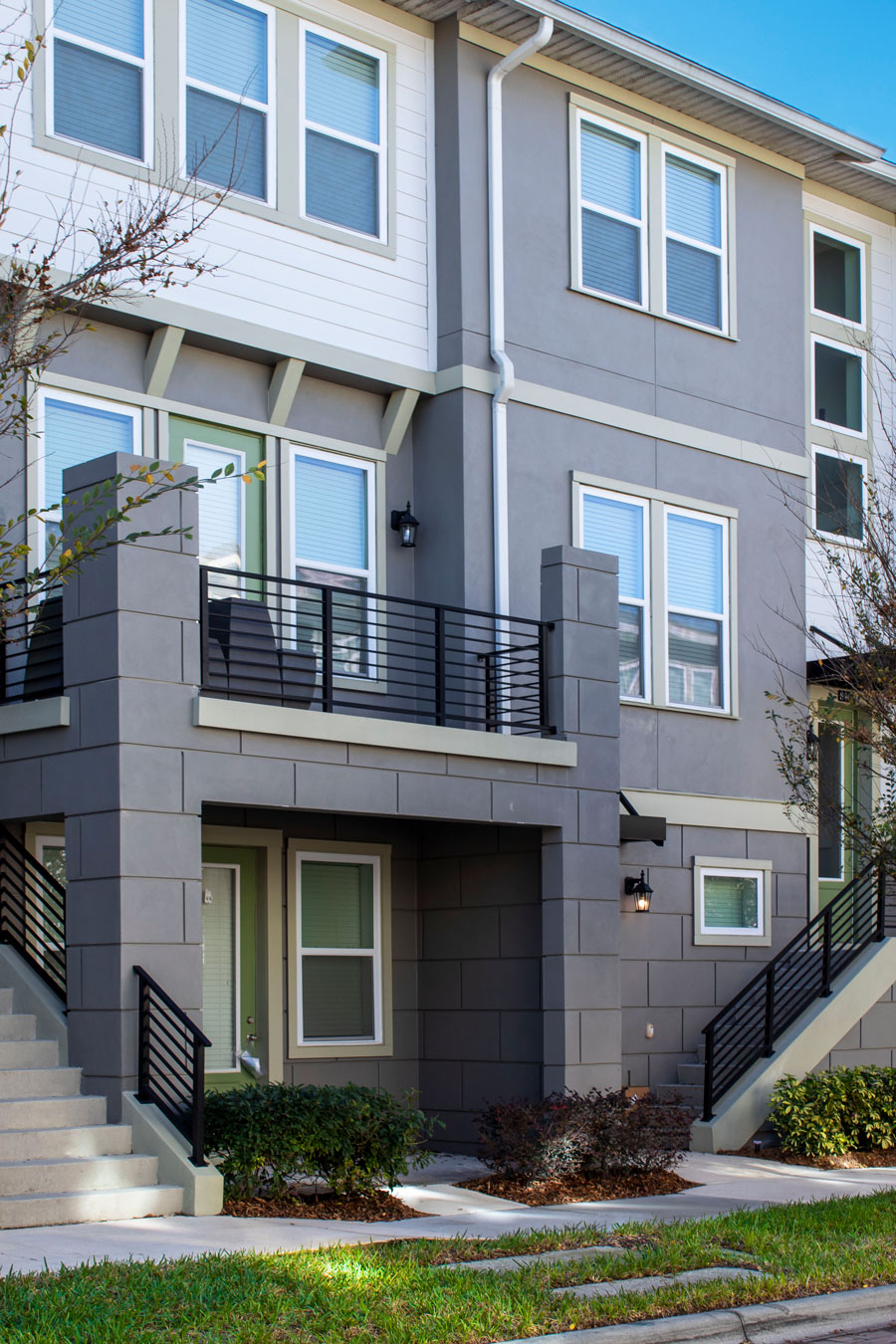 One of the unique features of these models is the built-in elevator shaft, which is indicative of this forward-thinking neighborhood. These units contain a pre-built elevator shaft and pit. If the homeowner did not need an elevator, a removable floor structure and storage closets would occupy the space. If the homeowner needs an elevator, the closets can easily be retrofitted to house the residential lift. What a remarkable aging-in-place feature!
The Monta Consulting & Design team is dedicated to working with builders to achieve the best engineering solutions, no matter how unique the design parameters. Our foresight and proper planning also help protect our clients from potential construction obstacles before they arise. If you are looking for an engineering team who designs it right from the beginning, contact us today for a consultation.
---
ABOUT MCD