MCD Project Spotlight
Sand Lake Sound Townhomes
Sand Lake Sound Townhomes
The Sand Lake Sound community is located in the heart of Dr. Philips, Fl. Monta Consulting and Design provided structural engineering services for builder Meritage Homes.
Sand Lake Sound offers amenities such as a resort-style pool, clubhouse, playground, and recreation field. Residents also enjoy a short commute to the three major theme parks, Disney World, Universal Orlando, and SeaWorld. The community is a short walk from other Orlando hotspots on "Restaurant Row," as well.
With the amount of undeveloped property available in Doctor Phillips, Southwest Orange County residents can expect to see new homes, schools, and more in the coming years. This area has experienced exponential growth over the past decade due largely to two key local industries: defense and tourism. The area has maintained its superb quality of life by timely upgrades of the infrastructure and smart growth.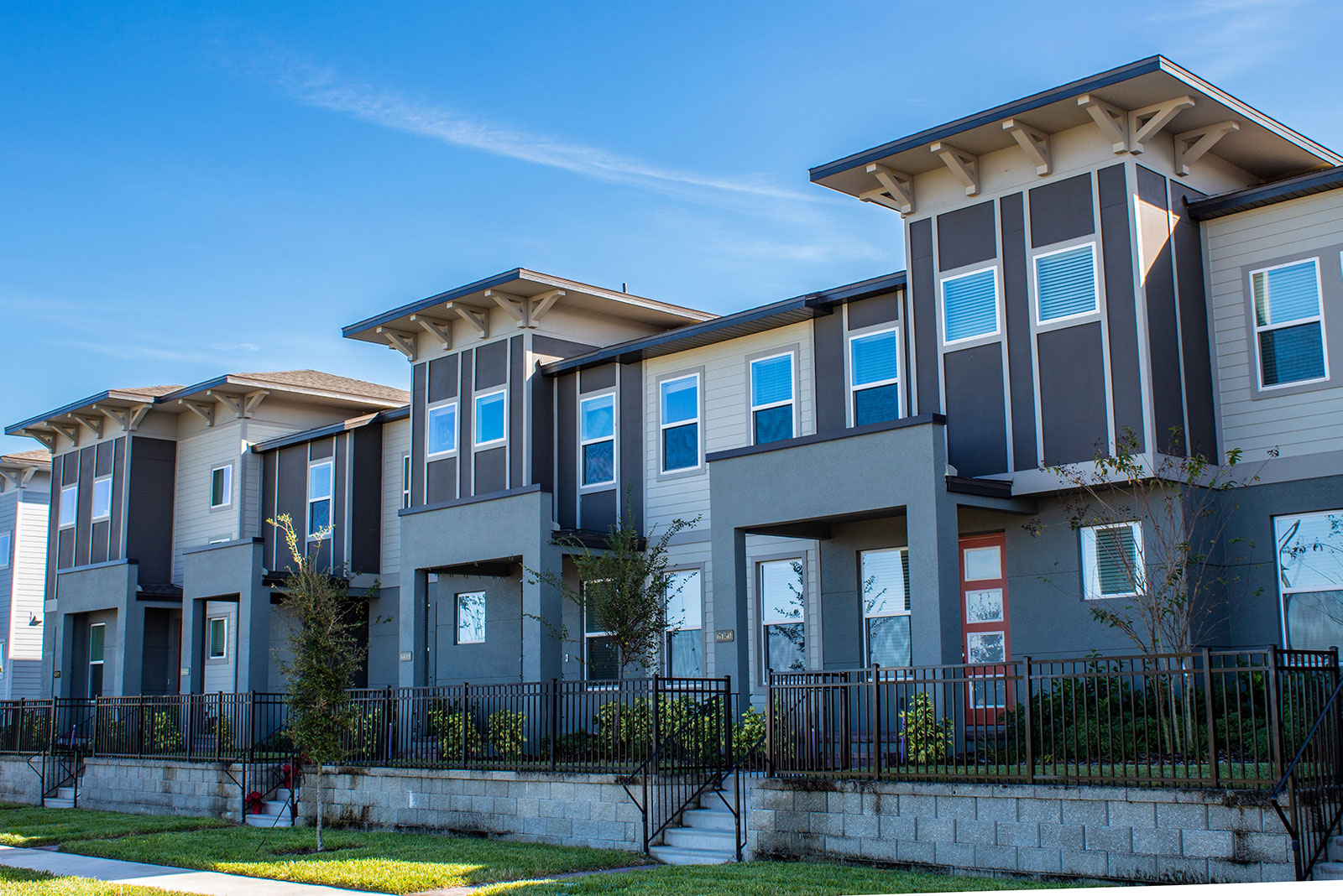 Within Sand Lake Sound, each multi-family home is a Home Energy Rating System efficient and exceeds the EPA's standard for air quality. The design features two floors with 3 bedrooms and 2.5 baths, as well as a two-car garage. In the larger, 1,964 sq ft. model, the entrance features an exquisite two-story foyer as well as a study. Both models offer spacious kitchens, as well as luxurious primary suites featuring tray ceilings. Additionally, parapet walls cover the roof pitches to create a flat roof design illusion for reduced construction and maintenance costs.
Our team reconfigured the original proposed design to achieve a modern look. We managed the charrette process of three separate building configurations. The cantilever design and trusses had to work together across five different unit types to form the elevations, to produce a consistent look throughout the community. The two-story entry contains many windows within a double volume space requiring a complex design of the shear wall.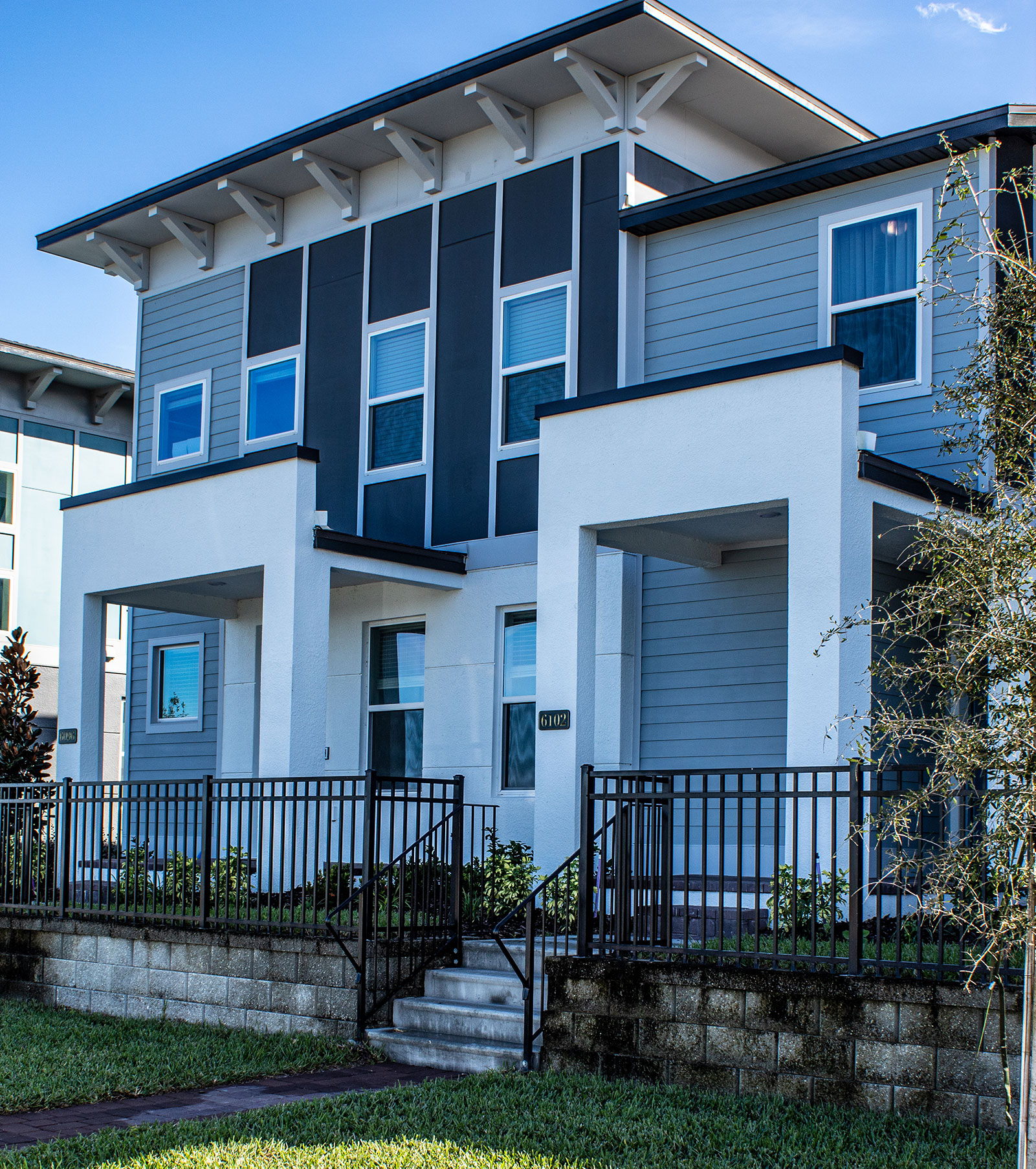 Another key challenge arose when designing firewalls for this project. The municipal interpretation required a combination of both a WHI495 and UC373 assemblies for construction. Fortunately, the MCD team is well versed in firewall design, having experience with Densglass, masonry walls, wood Frame walls, and more. Our standard construction documents include a full elevation section and details to ensure that the structure passes inspection the first time.
Our team is proud of this design and the contribution it makes to the community. As experts in multi-family design, Monta Consulting and Design will guide you to the most efficient building practices. Contact us today to learn more.
---
ABOUT MCD